---
j's stuff kick ass, again fitment is on point. really beefy and solid. btw these are the discontinued old versions vs the new ones.
__________________
My 94 Sedan Build-Up... [Updated: 8.7.12] - LOTS OF PICS!!!
[ <--- Click Here ]
"Function over Fashion" - - "Its not about the car, its about the driver"
[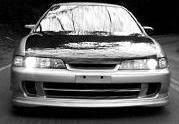 '07 Best JDM '07 Best 4dr