---
Quote:
Originally Posted by
speedin
The mounts are bad.

The way it touches the frame, one axle is compressed as another is just too short by about the same degree. The mounts dont have the engine sitting center in the bay.

BTW, you're not running around that axle without a locking nut are you? Please say no, your car is too pretty for that.
thats what i'm thinking. gonna head to the shop next week , and yea i have a locking nut on it. thanks for the concern
__________________
My 94 Sedan Build-Up... [Updated: 8.7.12] - LOTS OF PICS!!!
[ <--- Click Here ]
"Function over Fashion" - - "Its not about the car, its about the driver"
[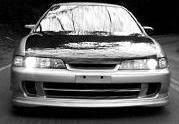 '07 Best JDM '07 Best 4dr