My 94 Integra LS build thread! Machine Work Done!!!
---
Ok here it goes, I will hopefully be updating this as often as I can. Was into Hondas about 13 years ago, and have owned a lot of cars since then. This car has been in my family since it's first day off the lot. It is completely unmolested with 138K miles. The paint looked absolutely horrible, I also had a 1990 Integra that had better paint than this car, must have been something with 1994.
Parts List for the build:
R81 Millano Paint
Wheels:
O.Z. Racing Supertourismo GT
Falken 512s 205/45/16
Brakes:
Wilwood Big Brake Kit 4 piston calipers
Drilled and Slotted 12.19" Rotors
Stainless Steal Brake Lines
Suspension:
Form and Function Type 1 coilovers
Mounts & Bushings:
ES Motor Mount Inserts
Energy Polyurethane Bushing Kit
Block:
B18A1
Tear Down/Hot Tank
Darton Sleeve/Bore/Hone/Deck/Finish Block
Arias 84.00mm Flat Top Forged Pistons
Eagle Forged Rods
ACL Bearing Set
Micropolish Crankshaft
GSR Oil Pump
OEM Lower Timing Belt
OEM Rear Main Seal
OEM Oil Pan Gasket
OEM GSR Timing Belt and Water Pump
OEM Head Gasket
ARP Head Studs
Head:
B16A1 Head W/ OEM Distributor, Intake Manifold, and Camshafts
Supertech Titanium Valve Springs
Supertech Titanium Retainers
Supertech Titanium Valve Guides
Supertech Stainless Steal Valves
OEM Cam Seals
OEM Cam Plug
OEM Intake Manifold Gasket
Exhaust:
3" downpipe W/ Flex pipe
Greddy Evo 2 exhaust
Cooling:
Mishimoto Aluminum Radiator
Mishimoto Aluminum Dual Fan Shroud
Mishimoto Ratiator Hoses
Mishimoto Carbon Fiber Radiator Cap
Fuel:
RC 1000cc Injectors
Walbro 255 High Flow Fuel Pump
Computer:
Hondata S300 W/ Boost Control
Transmission:
Quaife Automatic Torque Biasing System
Competition Clutch Stage 4 Sprung 6 Puk Clutch
Resurfaced Flywheel
Turbo System:
Garrett T3To4E .57 Trim Turbo W/ .63 A/R
Peakboost Log Style Cast Manifold coated with Jet Hot
Tial 38mm Waste gate
HKS SSQV Blow off Valve (Black Special Edition)
Black powder coated IC Piping
Tanaka FM Intercooler
AEM Boost Gage
AEM Wide Band Gage
Cluster Dual Gage bezel
Omni Power 3 bar map
Here are a few pictures of the progress so far.
BASE LINE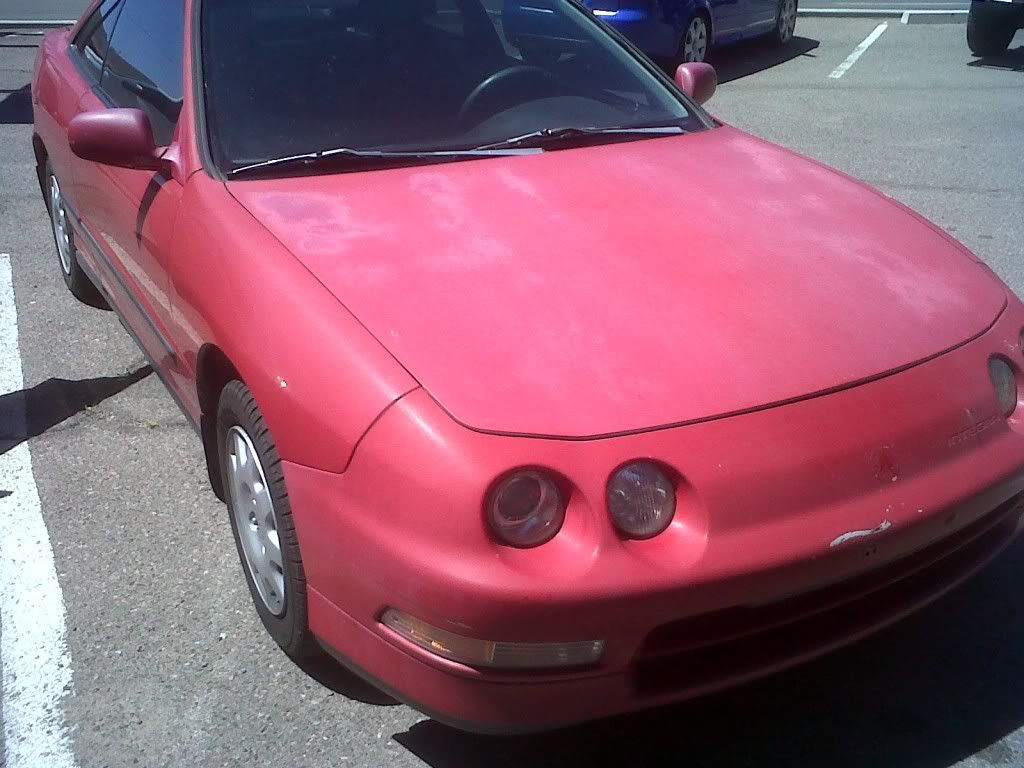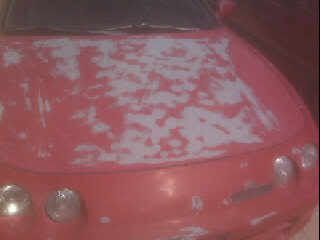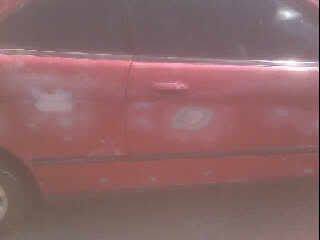 Shaving the Integra symbols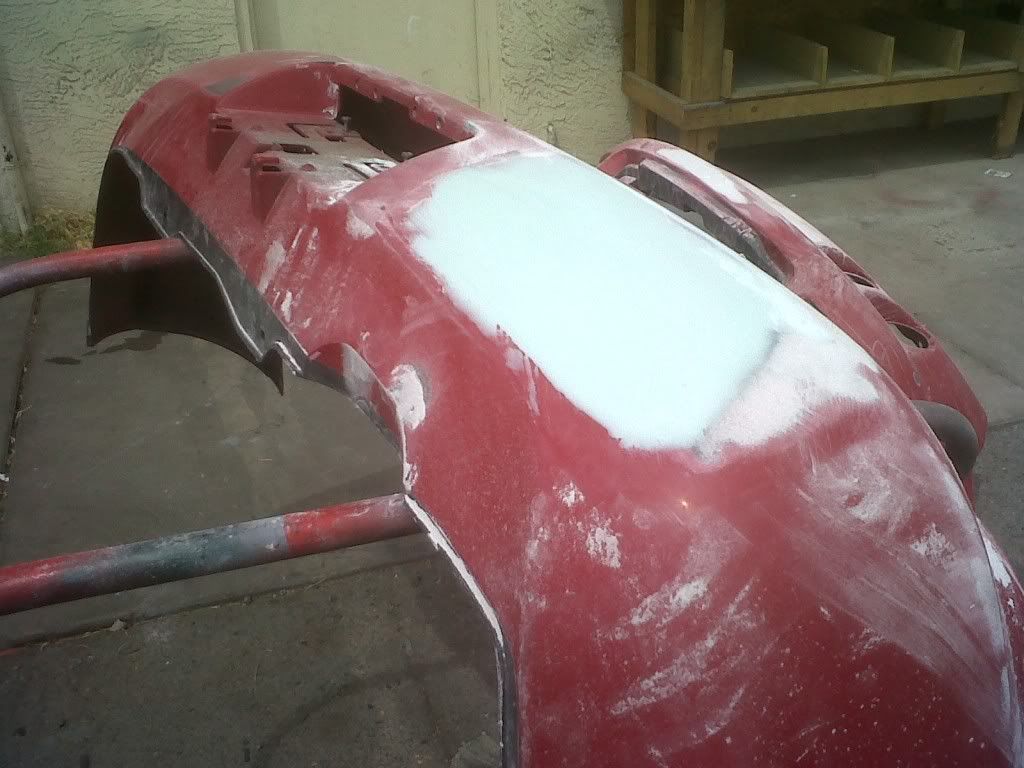 Sealing it up getting ready for paint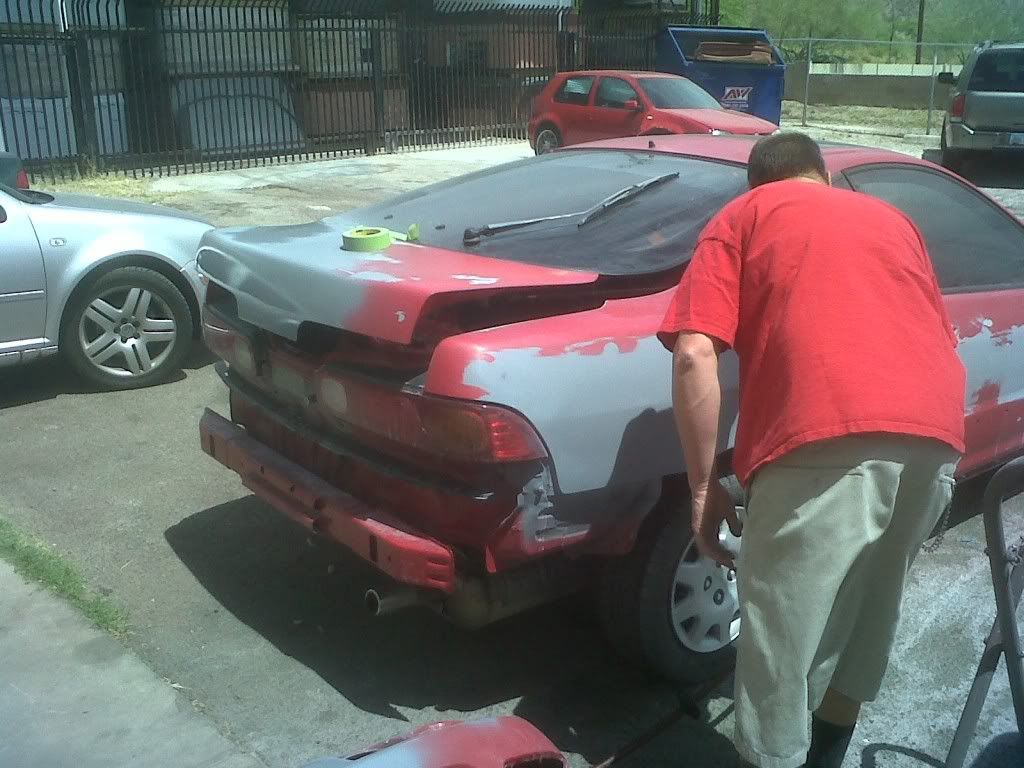 Much Better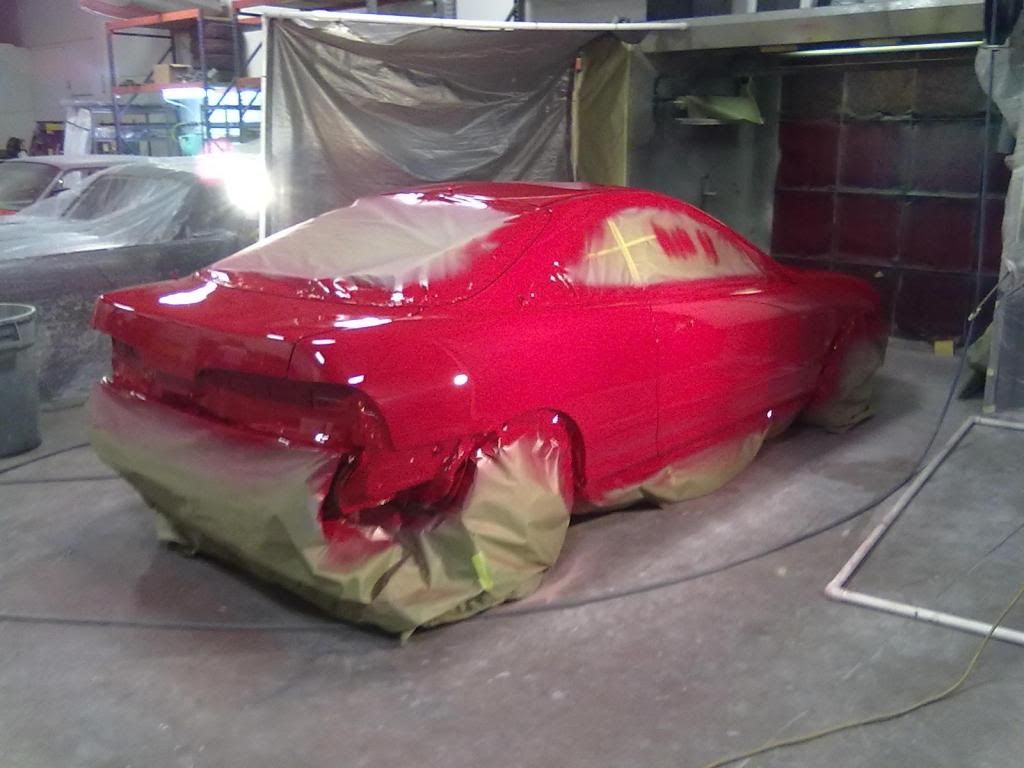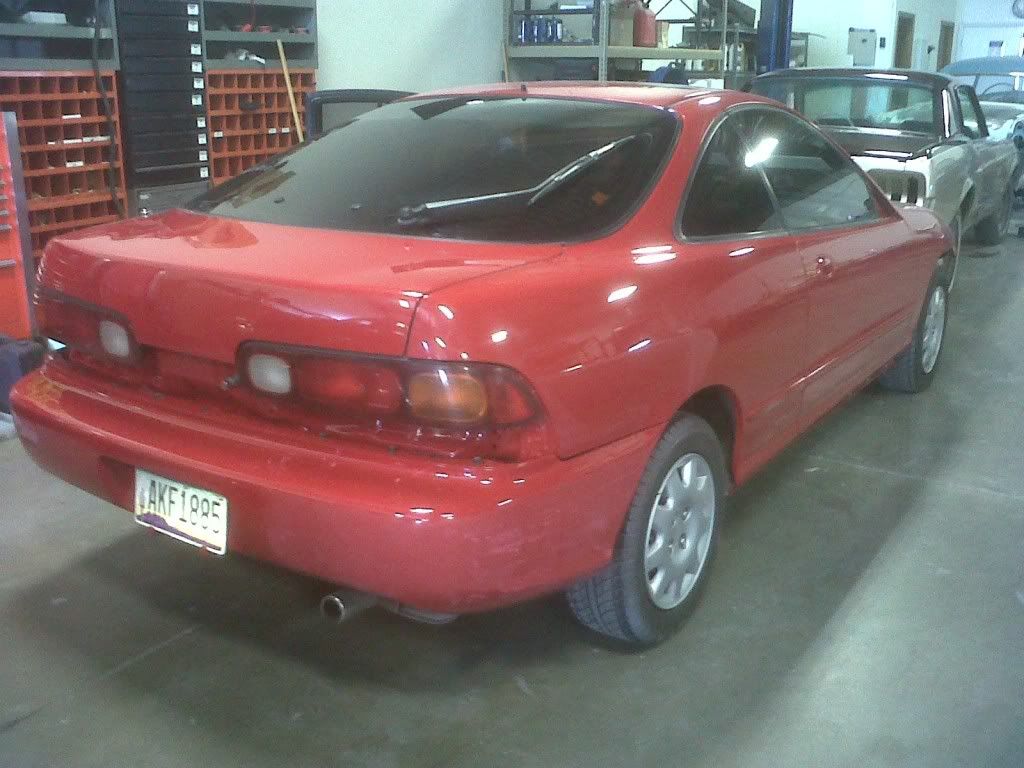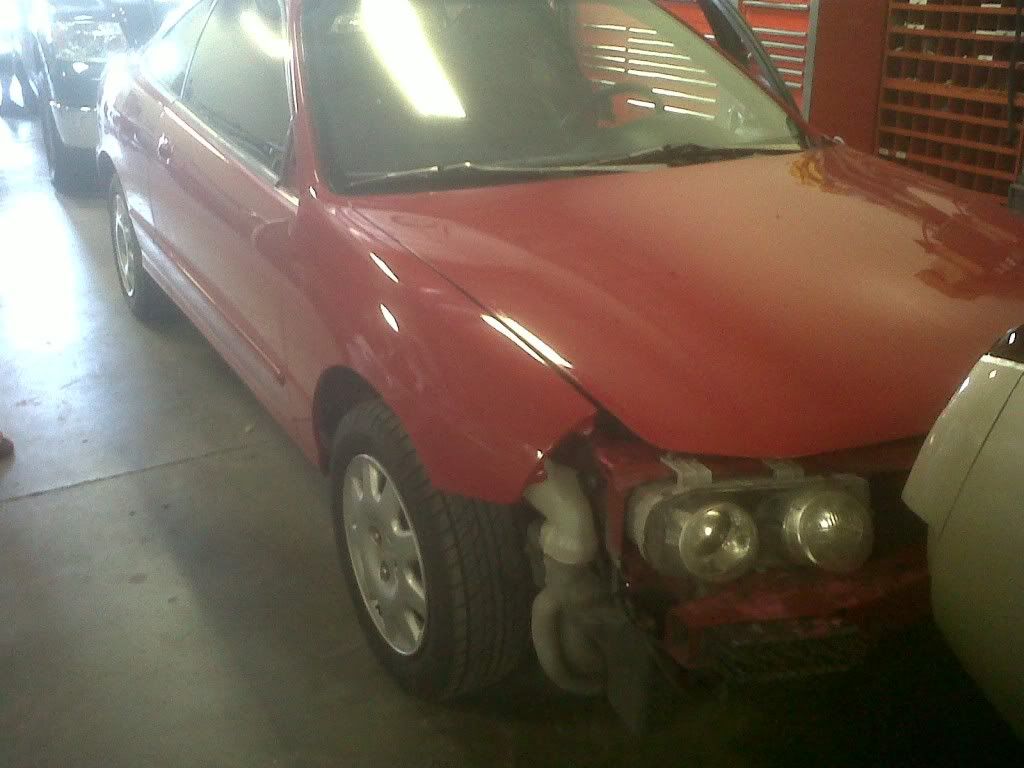 Finally Painted and back on the road!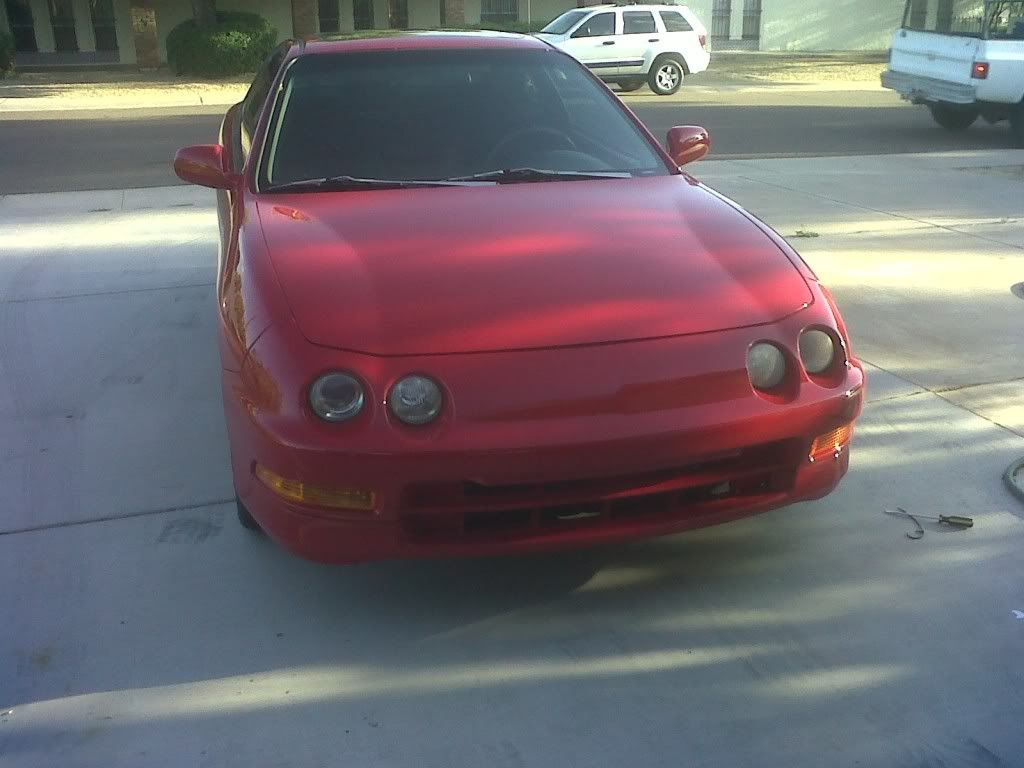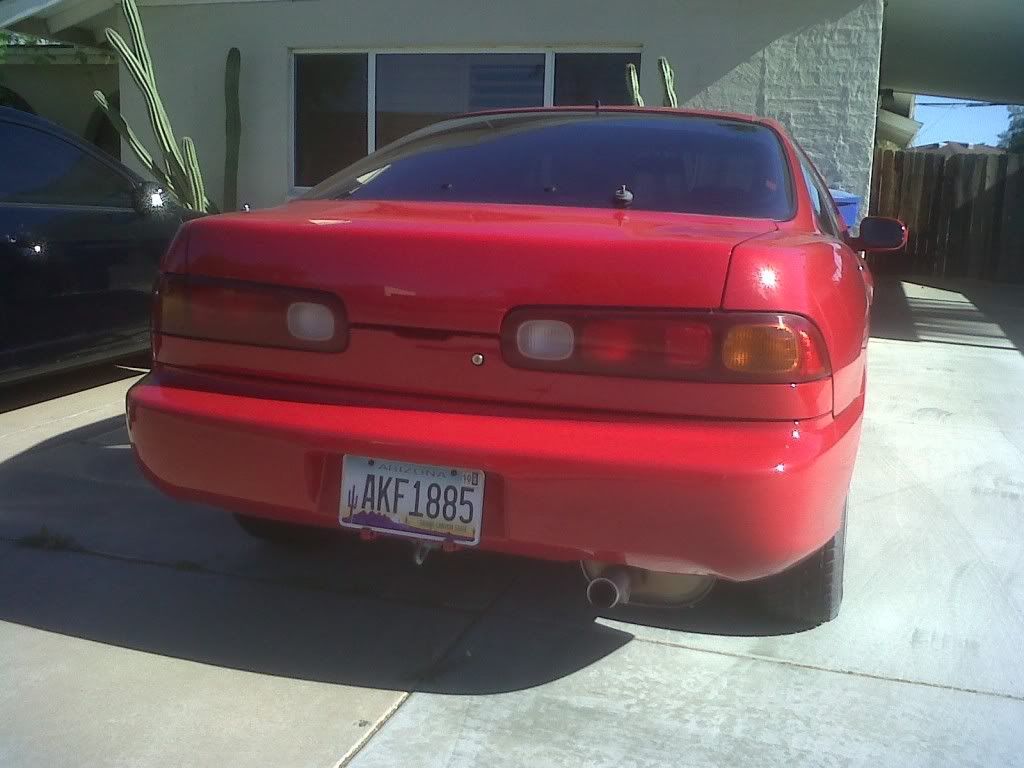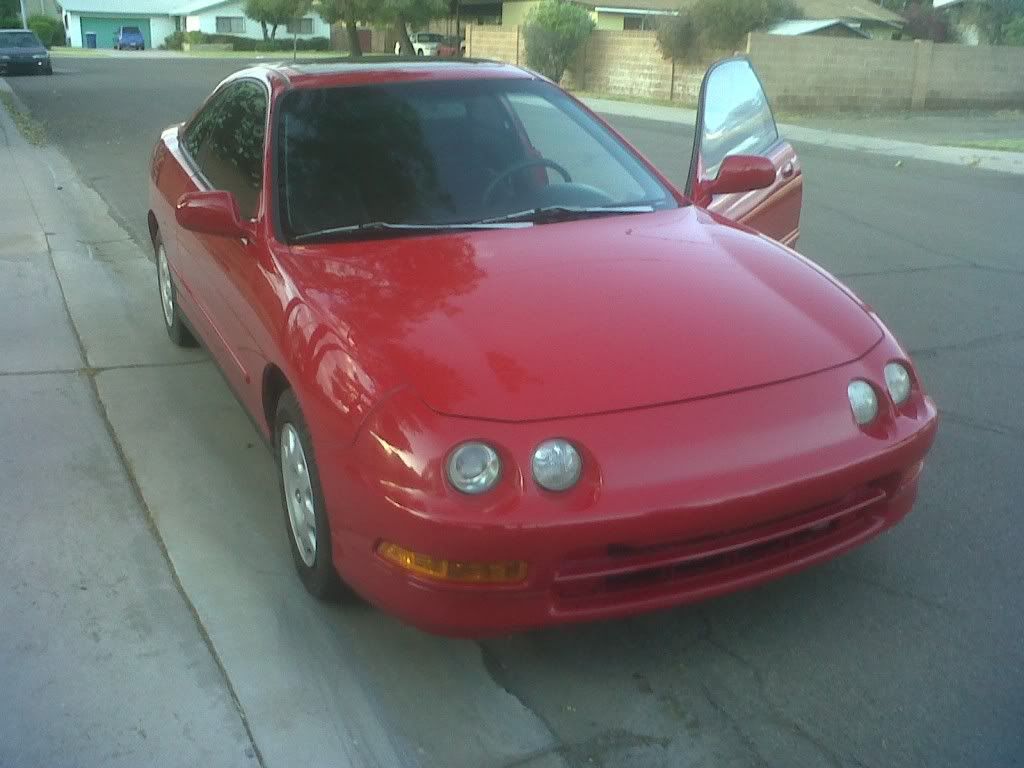 Wheels and Tires!!!
Don't worry, the car is being lowered tomorrow!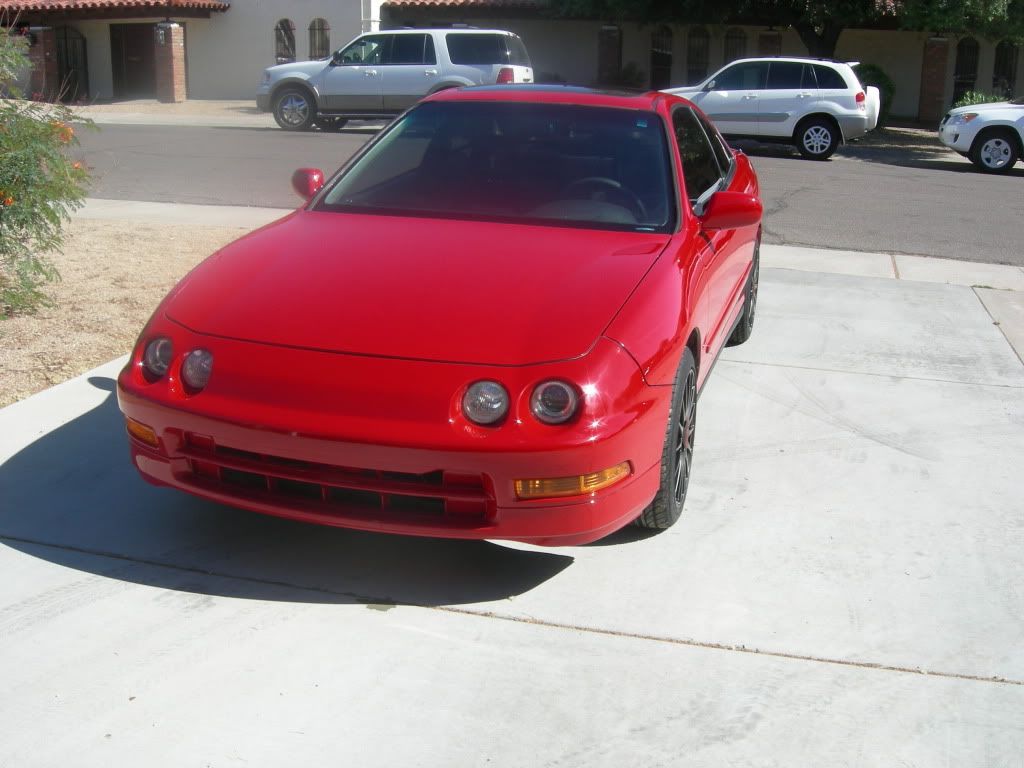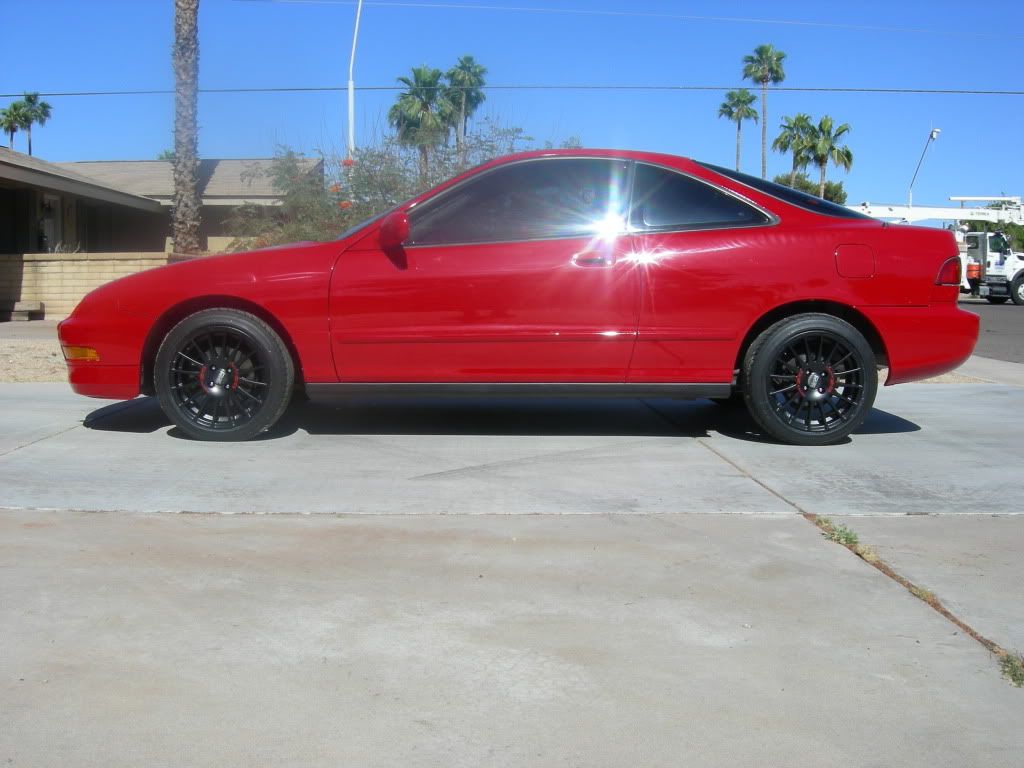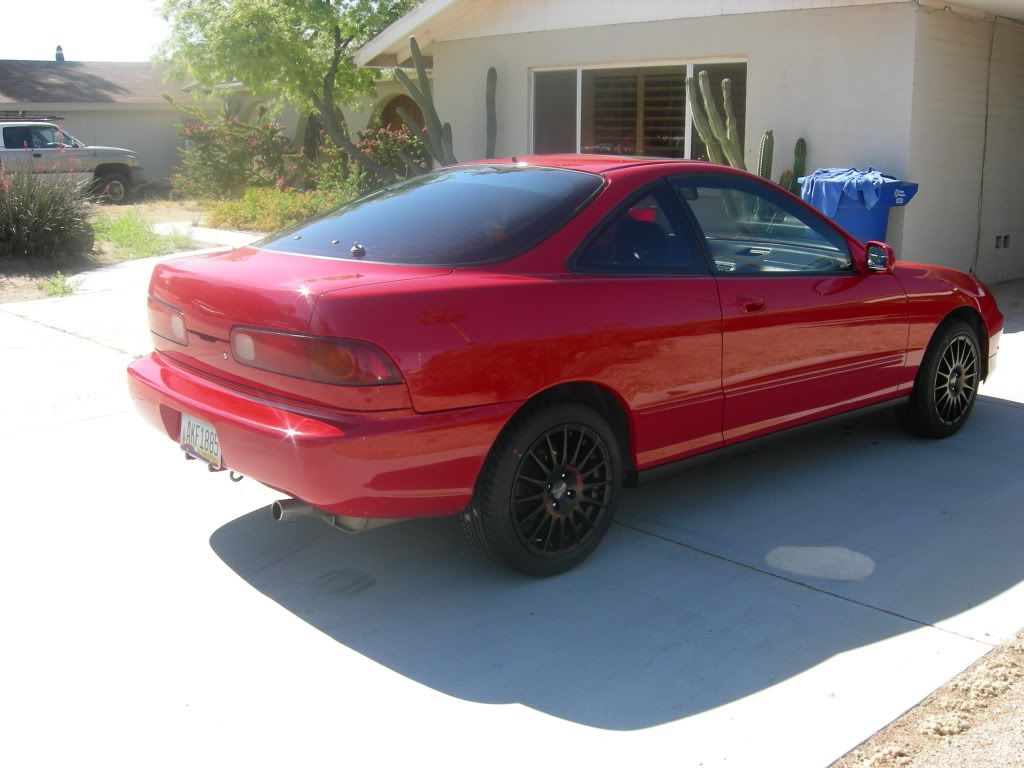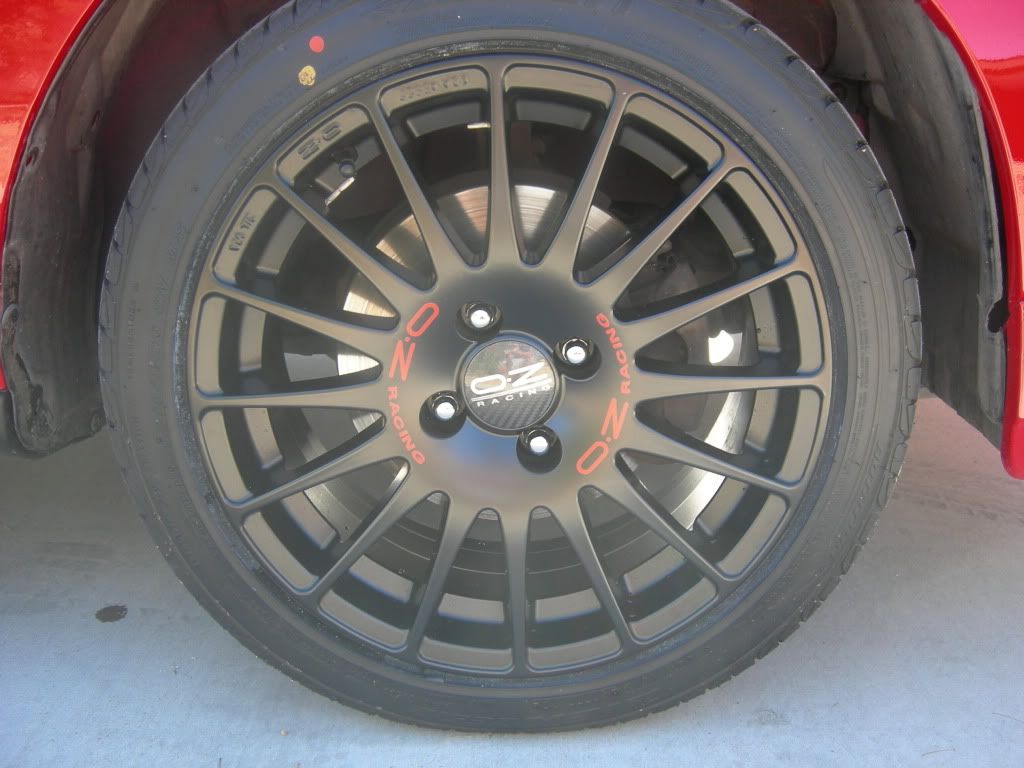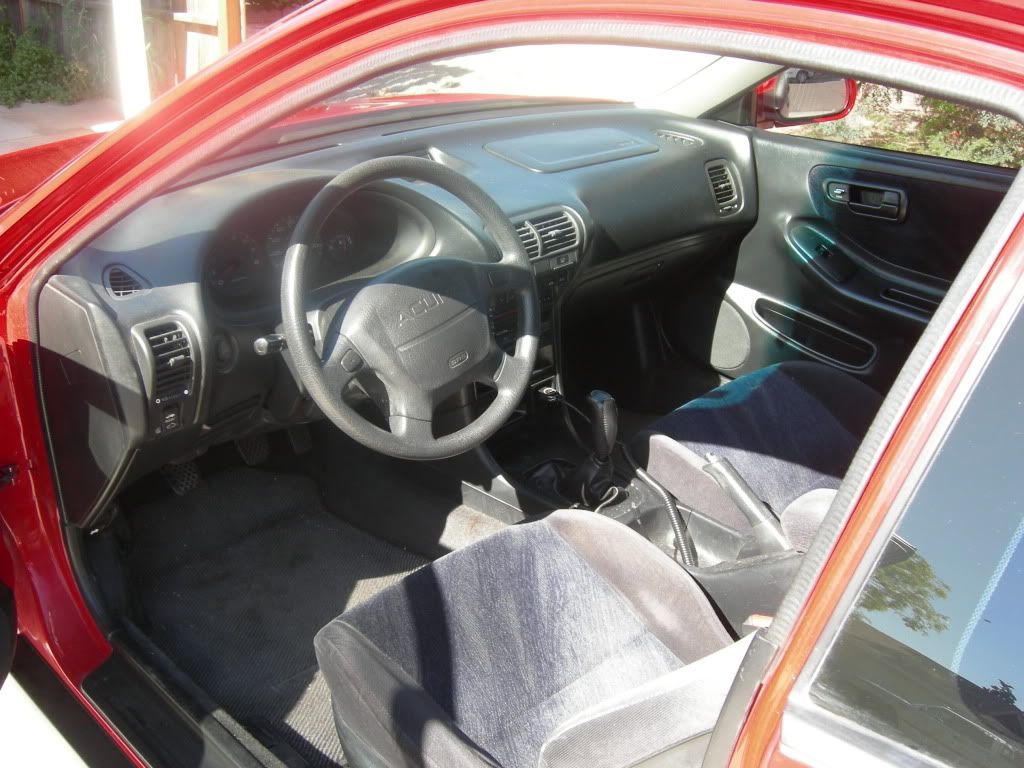 Lowered!!!!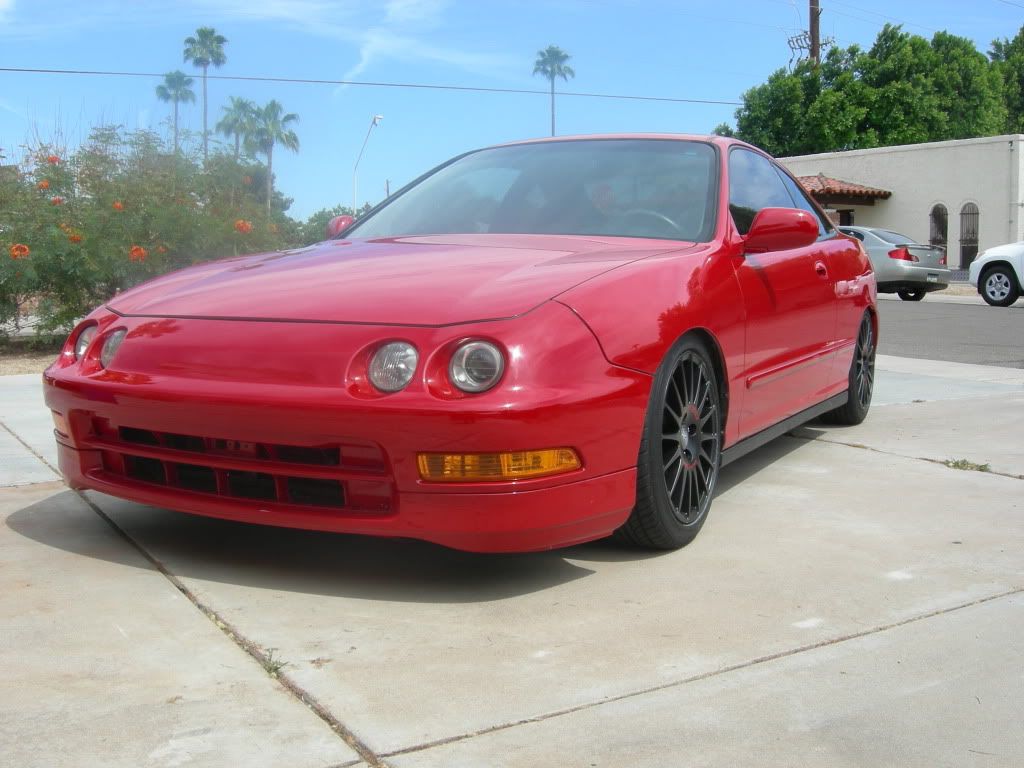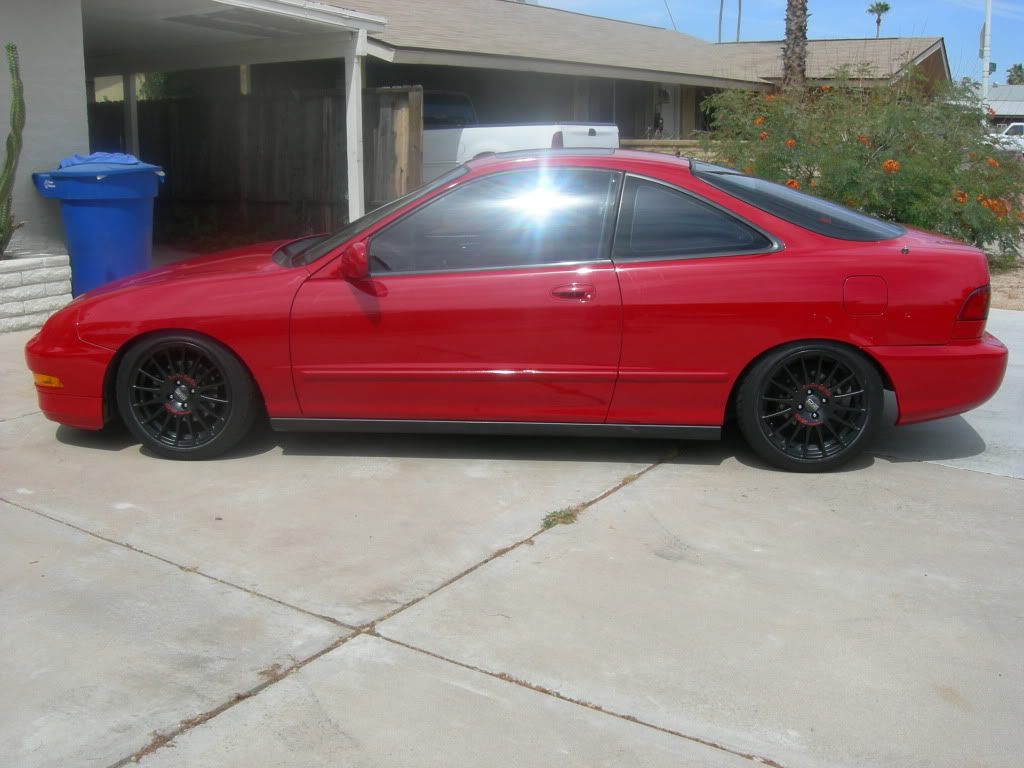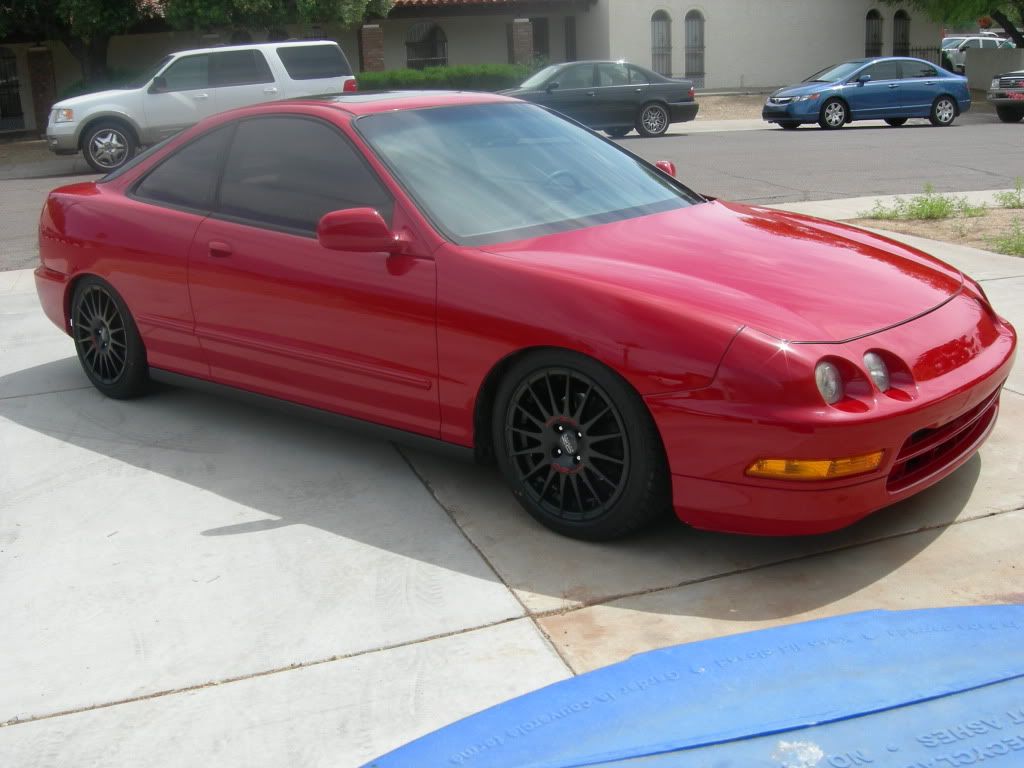 Pictures of the block and head!!!
Supertech Stainless Steal Valves
Eagle Rods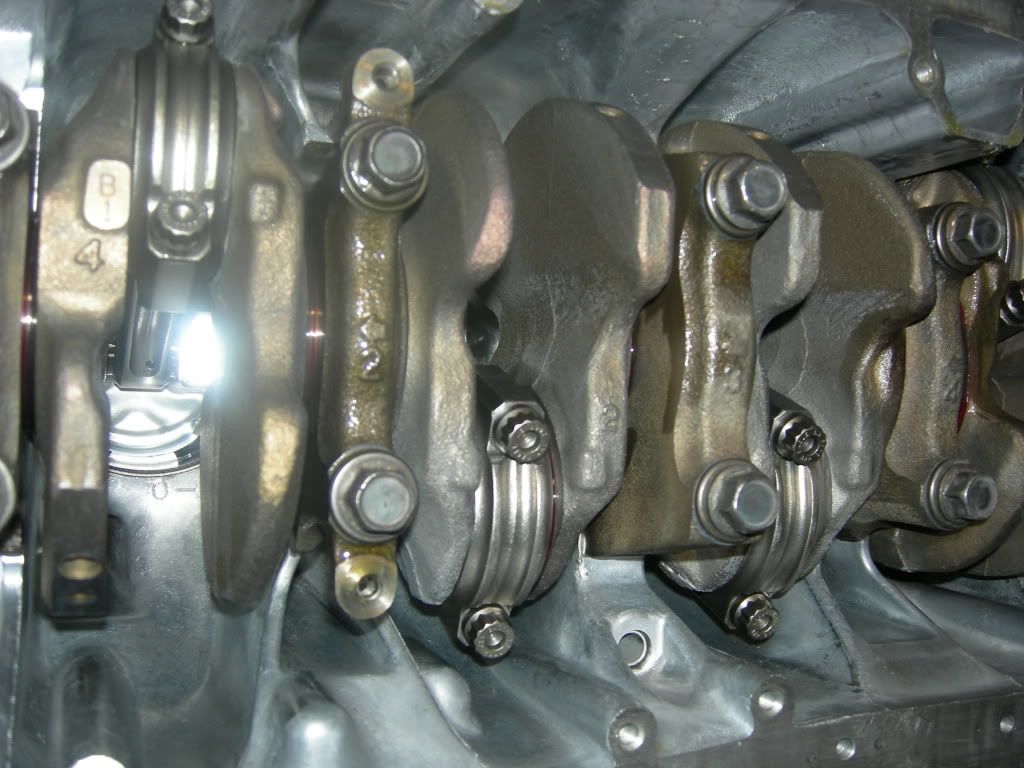 Sleeved With Arias Pistons
Supertech Valve Springs and Retainers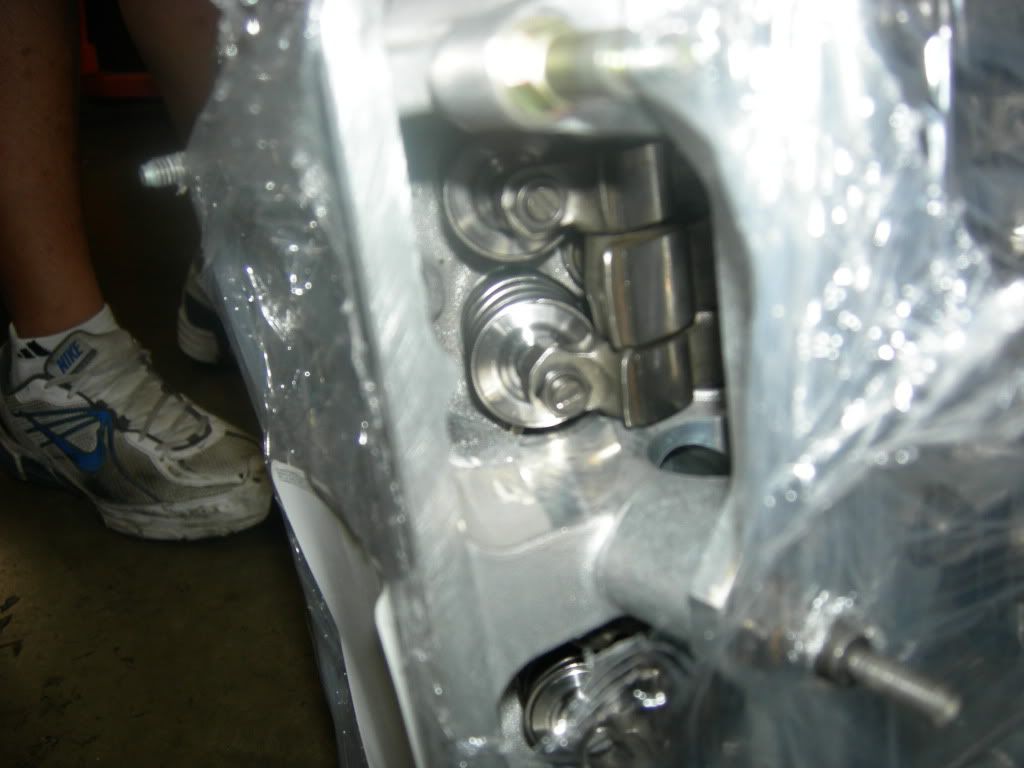 __________________
1994 Acura Integra LS
2005 Dodge SRT-10
06 BMW 330 ZHP
07 Mazdaspeed 3
2001 Honda Civic EX
---
Last edited by redrocket; 05-02-2011 at

05:16 PM

. Reason: New Pictures!