CV Axle Install
---
Alright, this has been a stressful few days trying to do what only should have taken a few hours. so heres a complete full walkthrough with a few helpful hints from the experts (being the people i asked, not myself)
I'm stealing pictures from these threads (don't hate me):
http://www.honda-tech.com/showthread.php?t=2848528
http://honda-tech.com/showthread.php?t=382416
EXPERT TIP #1
Before you remove your wheel, it might be worthwhile to take a breaker bar to the axle nut if you dont have center caps. that thing is a pain in the ass and having it on the ground will obviously prevent the rotors from rotating.
Anyways, take off your wheels and get the car on jack stands/lift (I wouldn't suggest that order
)
If you haven't already, get the axle nut off.
Now remove these:
Now you can remove the cotter pin and 17mm castle nut holding the LCA to the lower ball joint:
Now it's time to break the LCA free of that ball join bolt (first pain in the ass for me)
EXPERT TIP #2
DO WHAT THIS VIDEO DOES
Use a hammer to knock the axle out of the wheel hub assembly: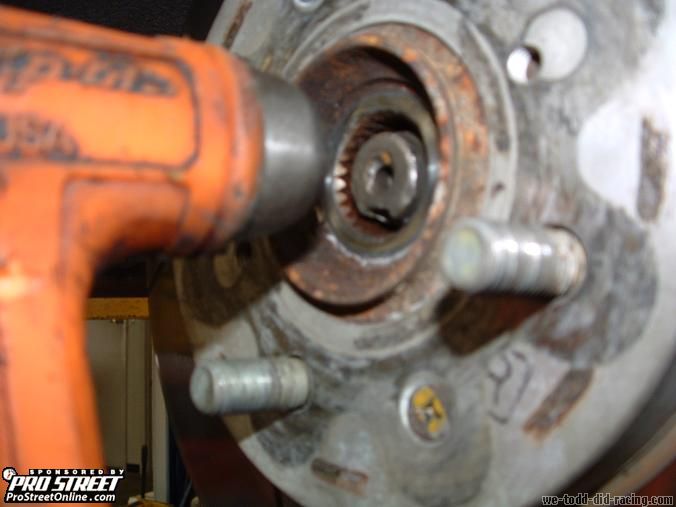 Now pry the old axle out of the transmission: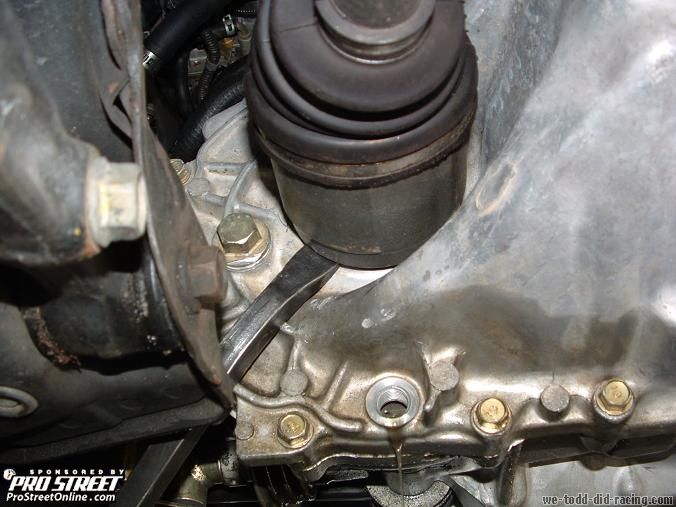 NOT-SO-EXPERT TIP #3
this was also tough for me, so i crammed the crowbar up in there and beat at the other end with a mallet till it popped three. Coy also told me to have a friend wiggle the axle in all directions while trying to pry it free. NOTE: DO NOT pull on the axle, you will just pull it out of the inner boot and grease goes everywhere. gross
Push the new axle in (compress the boots and hammer it in till it sets in place (you should be able to tell)
REASSEMBLE! order shouldnt be too important, but dont forget that cotter pin!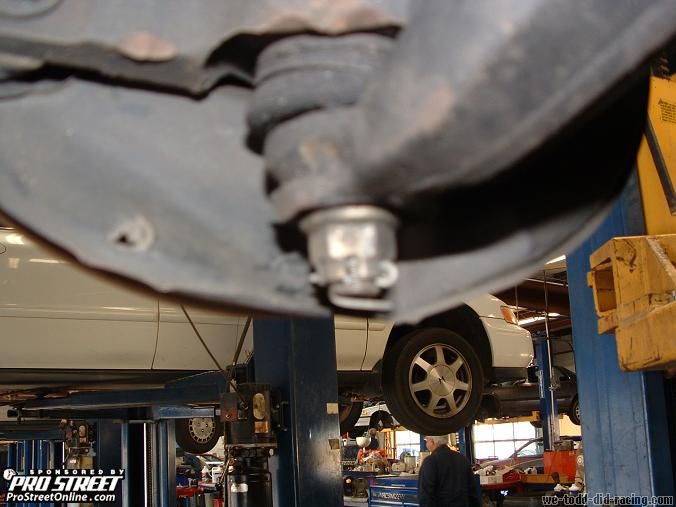 oh and most suggest to purchase a new axle nut instead of risking the threads on your new axle. dont forget to hammer a notch into the new one!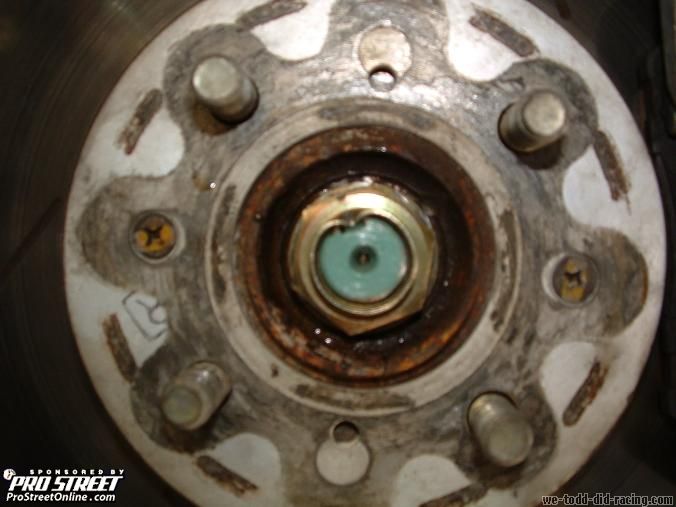 EXPERT TIP #4
If you lost a lot of tranny fluid, its probably not a bad idea to replace that at this time.
__________________
Madelyn | Cooter-Scooter | StatusScoots