How To: Replace Leaking Cam Cap/Seal
---
*This process is pretty much the same for non-vtec engines*
I believe that on most Integras, this seal ends up leaking at some point and its best to fix it right away before the oil that leaks out gets everything around it dirty. Worst of all is the smell of burned oil off of the exhaust manifold. Let's get Started!
What you will need:
Hammer
RTV For Gasket Making
Ratchet Wrench with 10mm &12mm sockets
Rag(s)
Torque Wrench (Optional)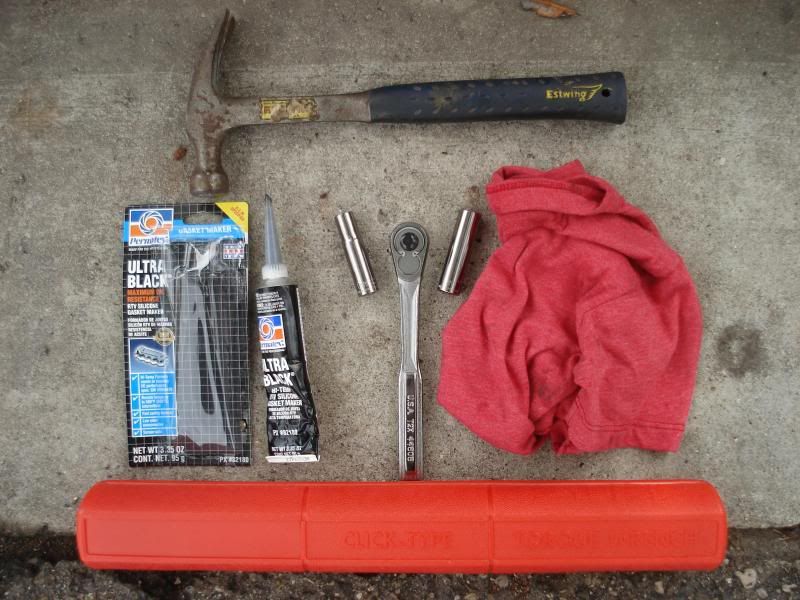 Remove the hose connected to the valve cover.
Remove the spark plug wire cover and pull out the spark plug boots. If they are hard to remove, rotate them clockwise and counter-clock wise while pulling up.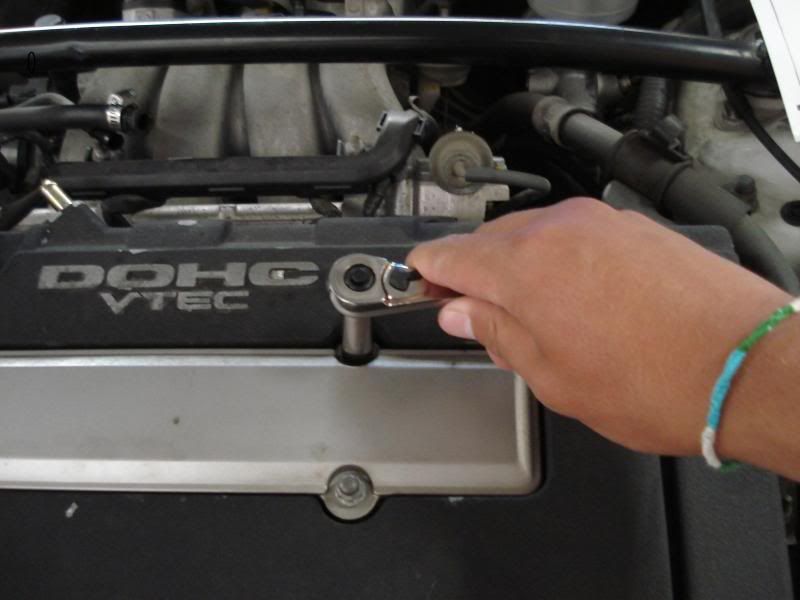 Remove the nuts in blue. When re-installing, torque to 7.2ft-lbs or just snug. Very easy to snap the studs so please,
Be Careful!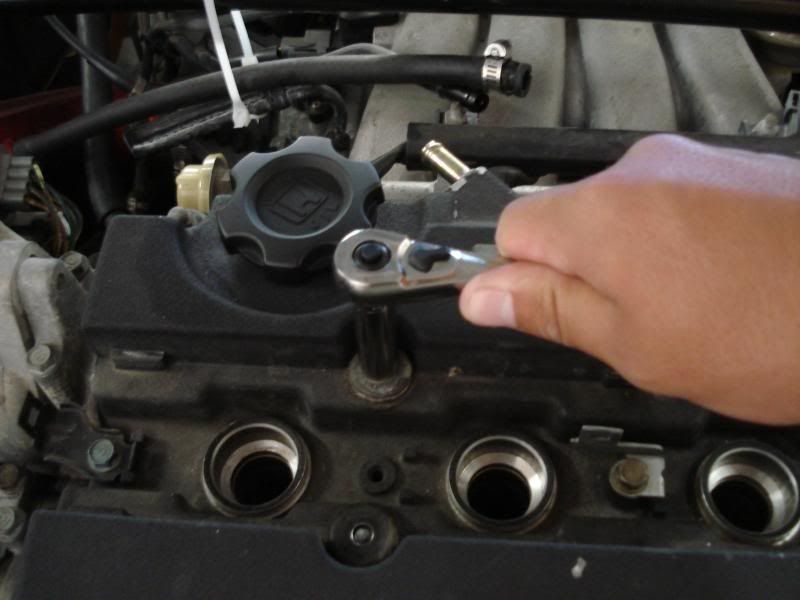 Now with the valve cover removed, you will need to remove these bolts. When re-installing, torque the ones in red to 7.2ft-lbs and the ones in green to 20ft-lbs. One of the bolts in green was very tight, be careful not to round off the head! You can stick the socket on top and hit it with a little force to break loose its bind or use some other form, just be careful not to do more damage. If you do round off the head, try using the same socket or the next size up, put a piece of paper in it, and try to remove it that way.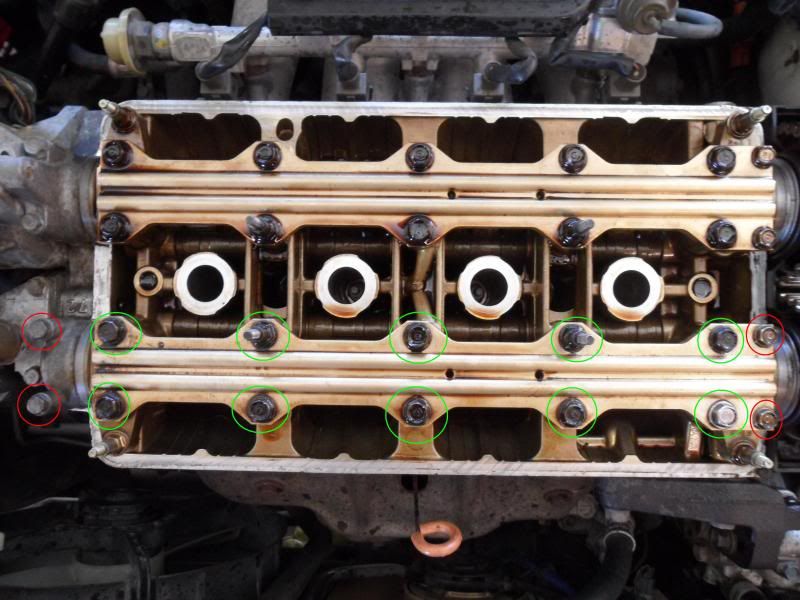 This is what you're left with when removed.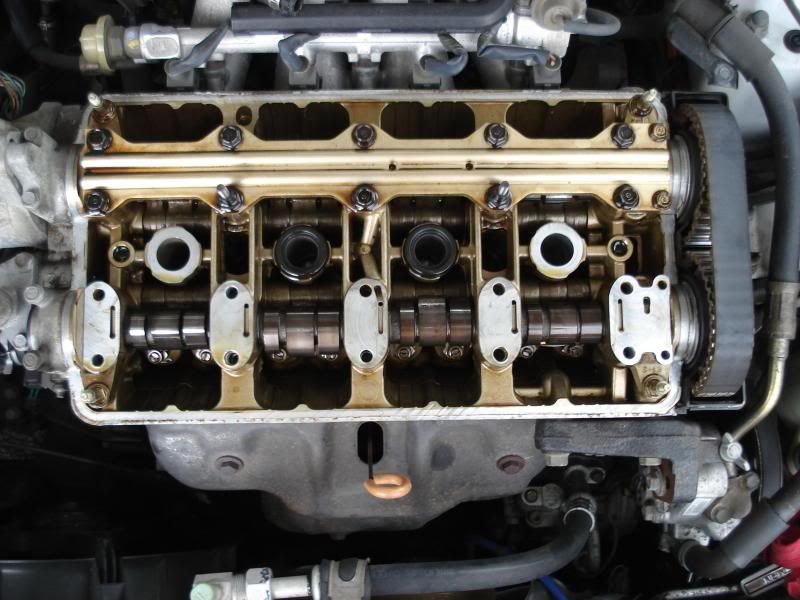 Now get your hammer out and lightly tap on the part as shown in the picture. It will break loose and you can access the old cap.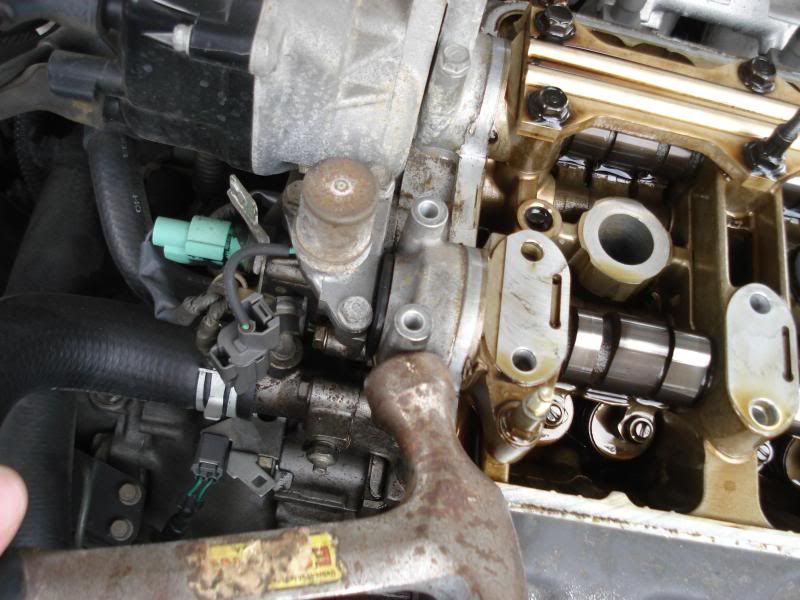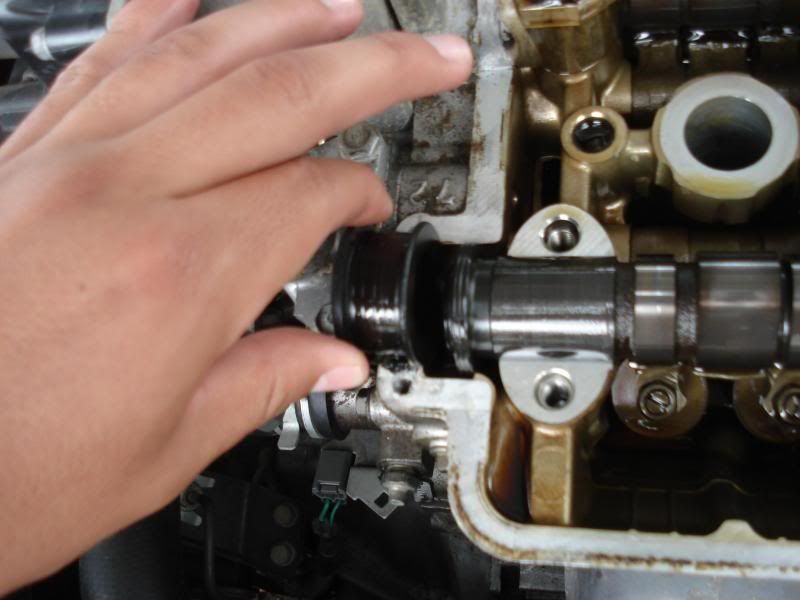 Compare the old cap to the new one. As you can see, my new Blox Cam Cap is a much better part.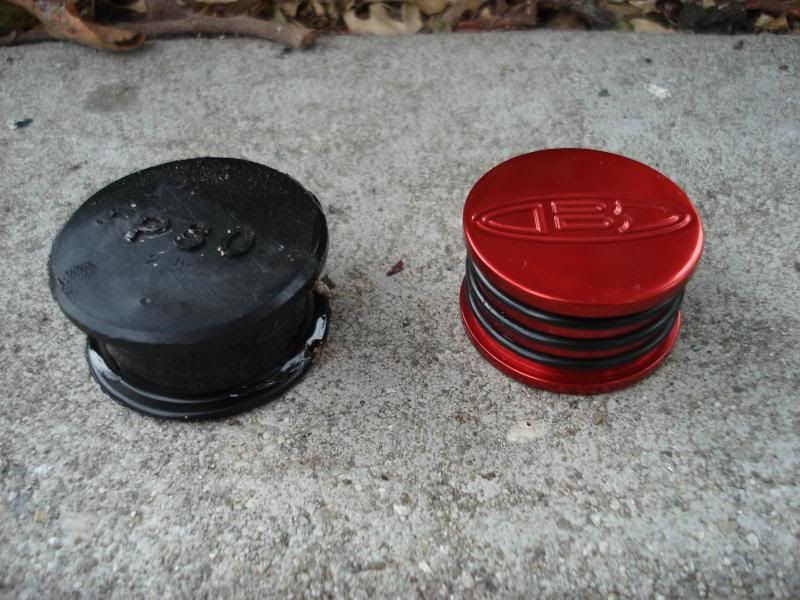 Be sure to clean these surfaces well as you want as little to no RTV remaining from the previous cap.
Now apply your RTV to the new Cap, you can apply more than I did if you so choose.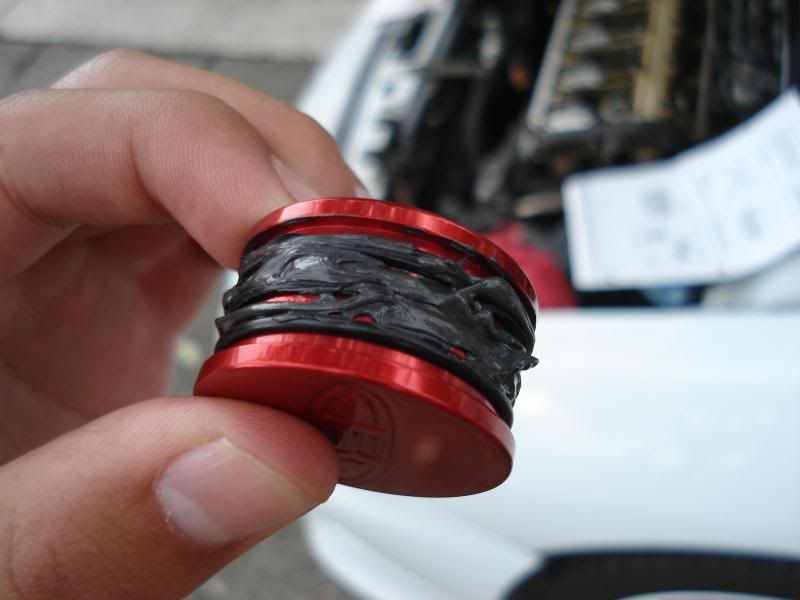 Place into the same groove that the old one was in.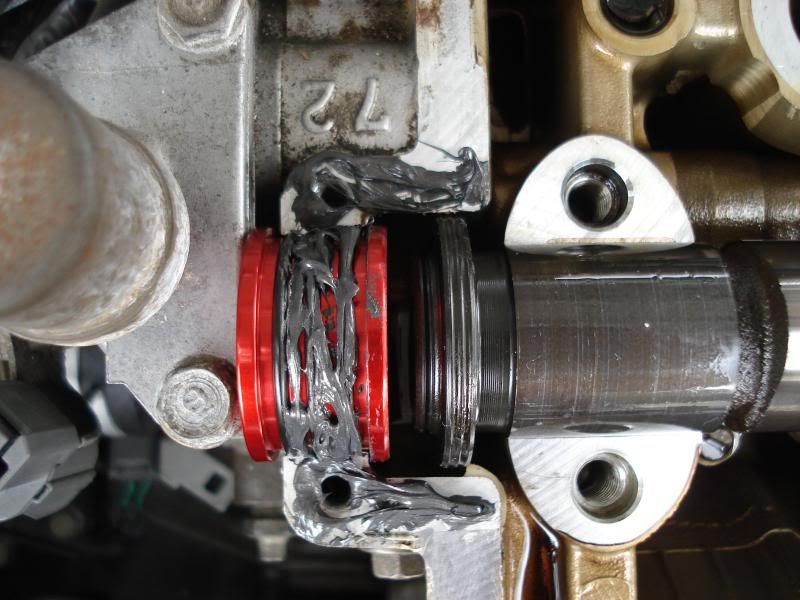 Now follow the directions on your RTV of choice, mine says to tighten down about half way and wait an hour so that the gasket forms. You'll know when you tightened it enough as the RTV will ooze out of the two mating surfaces. After that hour, go ahead and torque it down. Remember to tighten the bolts from the center on out, in a star pattern.
And you're done! Just reverse the steps and be happy you aint leaking oil! Great job
I don't get any money from this site but I would appreciate your donation!
Donate
- Aaron
__________________
"As soon as men decide that all means are permitted to fight an evil, then their good becomes indistinguishable from the evil that they set out to destroy" – Christopher Dawson

"Speak nothing but the truth, and you'll soon be considered dangerous" - Ashleigh Brilliant

"The greatest trick the devil ever made was convince the world he didn't exist" - Unknown

"Those who are wise, learn from the mistakes of others" - Unknown
---
Last edited by TheIVJackal; 10-14-2014 at

03:00 AM

.