Propulsion:
+98 Spec ITR JDM B18C
Gates Racing Timing Belt
Marshall Shock Proof Fuel Pressure Gauge
BB6 Prelude Fuel Pump
1320 Performance Toda Style Header
Exhaust Stainless Studs/Titanium Nuts
PLM Test Pipe
Tanabe Medalion Catback
Exedy Stage 1 Clutch Kit
Fidanza 7.5 lb. Flywheel
NGK Power Spark Plug Cables
ITR Air Box and Intake Tube
CT Engineering Air Filter
Innovative 85A Engine Mounts
2 Row Integra Radiator
ASR Full Size Radiator Mount Kit
Mishimoto Radiator Hoses(Black)
GSR S80 Transmission; Quaife LSD Helical
Exterior:
CTR Rep Front Lip
Carbon Fiber Invader Hood
Crystal Clear Headlights
6000k LED Headlight Bulbs
CTR Rep Front Grill
Ganador Rep Mirrors
Quik-Latch Mini Red
Suspension:
Koni Yellow Sport/Ground Control
HyperCo Springs 550/450 lb.
DC Sport CS-2 Front/Rear strut bars
BWR Black Anodized LCA
ASR Rear Subframe Brace
98 Spec ITR 23mm Rear Sway Bar
98 Civic OE 22mm Front Sway Bar
Buddy Club Extended Ball Joints
Hard Race Sway Bar Bushings
Hard Race Front Camber Kit
Hard Race Toe Adjusters
SPC Rear Camber Kit
Muteki Black Extended Lugs/Lugs
ARP Extended Front Studs
Integra Pinion 9 Tooth
Stoppers:
Wilwood Front Calipers; Yellow Powder Coat
Wilwood Front Drill/Slotted Rotors
Wilwood Front BP-10 Pads
DC5 Rear Calipers
EP3 4x100 Rear Rotors Centric High Carbon
EBC Red Stuff Rear
Stainless Braided Lines
Wheels/Tire
DD: 16x7 +37 OZ Superleggera; Kuhmo Ecsta 205/45
AutoX: 15x9 Advanti Storm S1; Toyo R1R 224/45 Front. 15x8 Kosei K4R
Track: 15x8 +35 Kosei K4R; Toyo R1R 205/50
Interior:
Buddy Club Short Shifter
Buddy Club Type A Shift Knob Limited Black
ASR Dog Bone
3" Black Shifter Extension
Del Sol Front Seats on EK rails
Autometer Volt Meter(Cruise Control Delete)
Personal Steering Wheel (Black Leather w/ Yellow Stitching)
ASR Hub Adapter
NRG Quick Release
NRG Hub Lock
JDM ITR-X Shift Boot w/ Yellow Stitching
Sony Radio
Kenwood 6.5 3-Way Front Speakers
Kenwood 6x9 5-Way Back Speakers
2017 Plans Updated 2/12/17:
Fixed Backed Seats
4, 5 or 6 Point Harness
Hondata S300
DIY Front Splitter
Overview:
1998 Civic LX got it for free from a good friend. Had an Integra DB7 that had some unfortunate wiring issues I stripped it. Using swap and whatever else that fit I put together an autocross rig that got 3rd place in 2014 Class I with Boston BMWCCA. On Nov. 2016 did my first track event, car was perfectly setup, no issues at all, but room for improvement.
The Project:
2013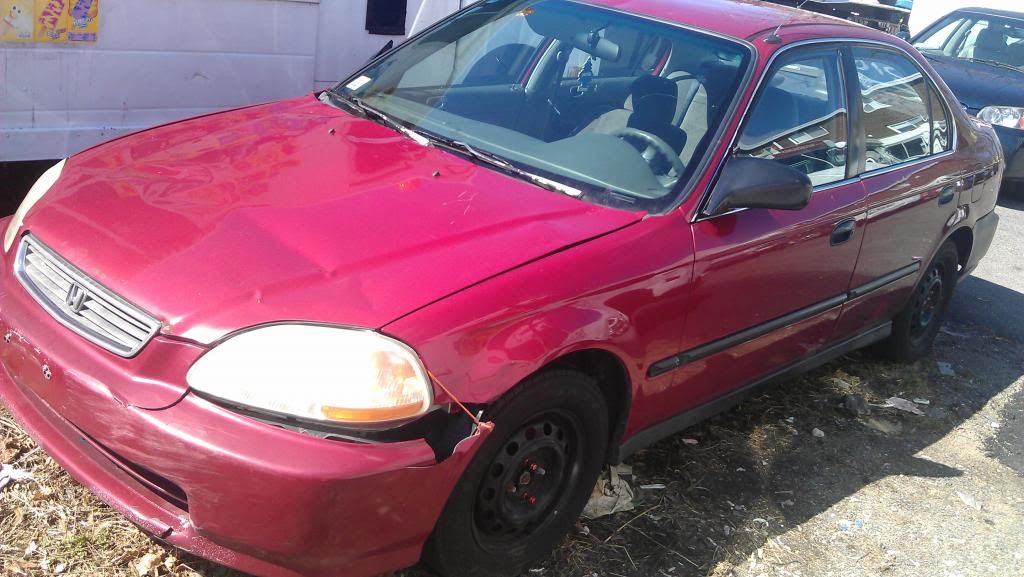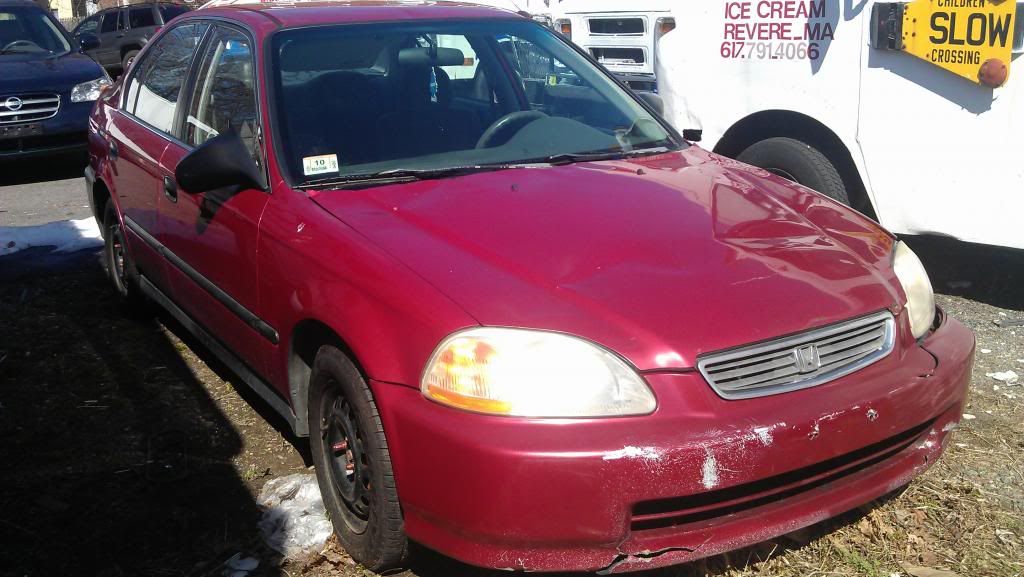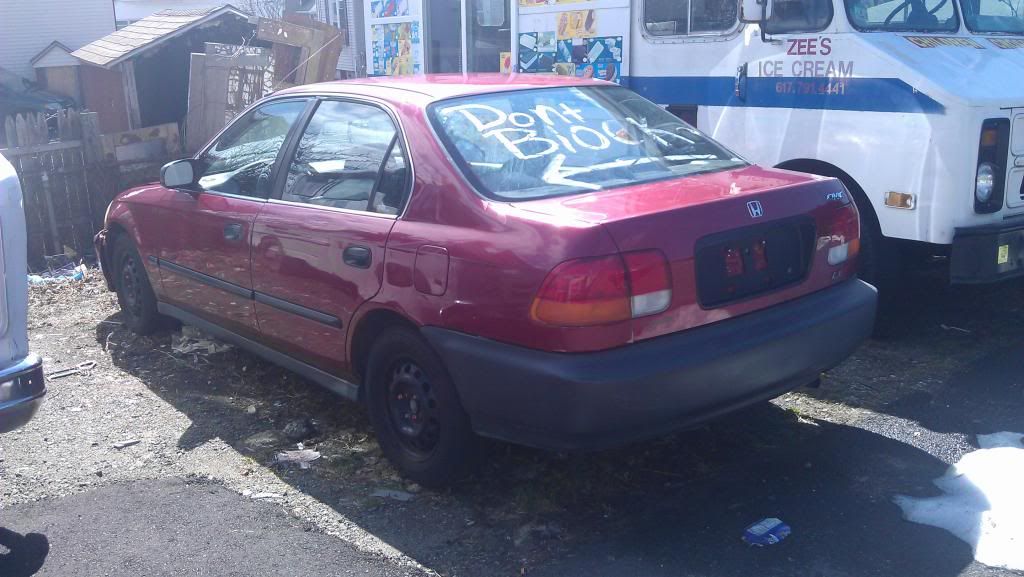 2014
2015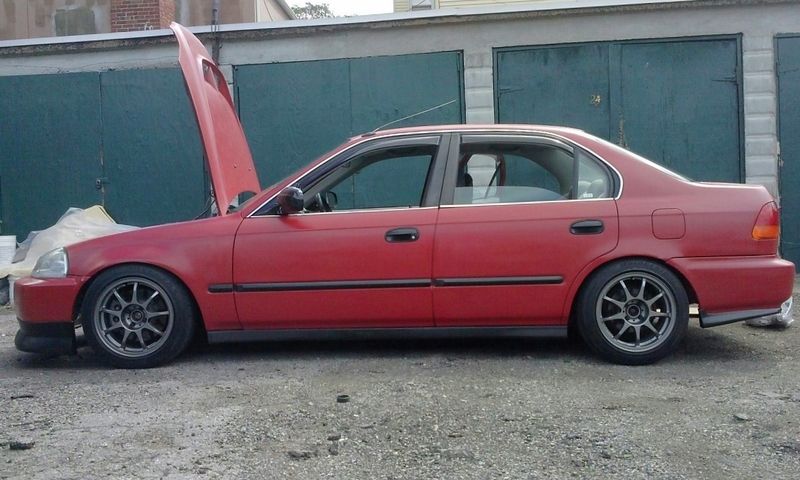 2016
Autocross Staggered
Track Squared
Last edited: