so this is my LS MR integra I am a college student paying fro school so I can not splurge on awesome parts so this is a very slow build. I enjoy doing DIY project which I have done plenty of over the past 4 years with the car, unfortunately I didn't record any of that stuff but now I will with this build thread, since I have planned of bunch of projects and maintenance for the car to keep it in great shape \. But regardless I love my Integra as it is, by far the best car I've ever owned, enjoy the build thread!
sorry in advance but alot of this pictures are taken from my cell phone but the more recent pictures will be good quality
Little back story i got this car from a friend who was parting ways with his integra, so I jumped at the offer since I was always a fan of how clean it was plus the fact that its MR (best colorway :roll
so this is the 1st day I got it 9/6/2010 it had about 90,xxx miles on it, sprayed with fresh MR paint and removed side molding for the Type R look, the MODS its had at this time are lowering springs and shocks, rear windshield wiper delete, Honda Badges, M3 trunk lip and a replica World Sport 2 exhaust and those horrible blacked out turning signals lol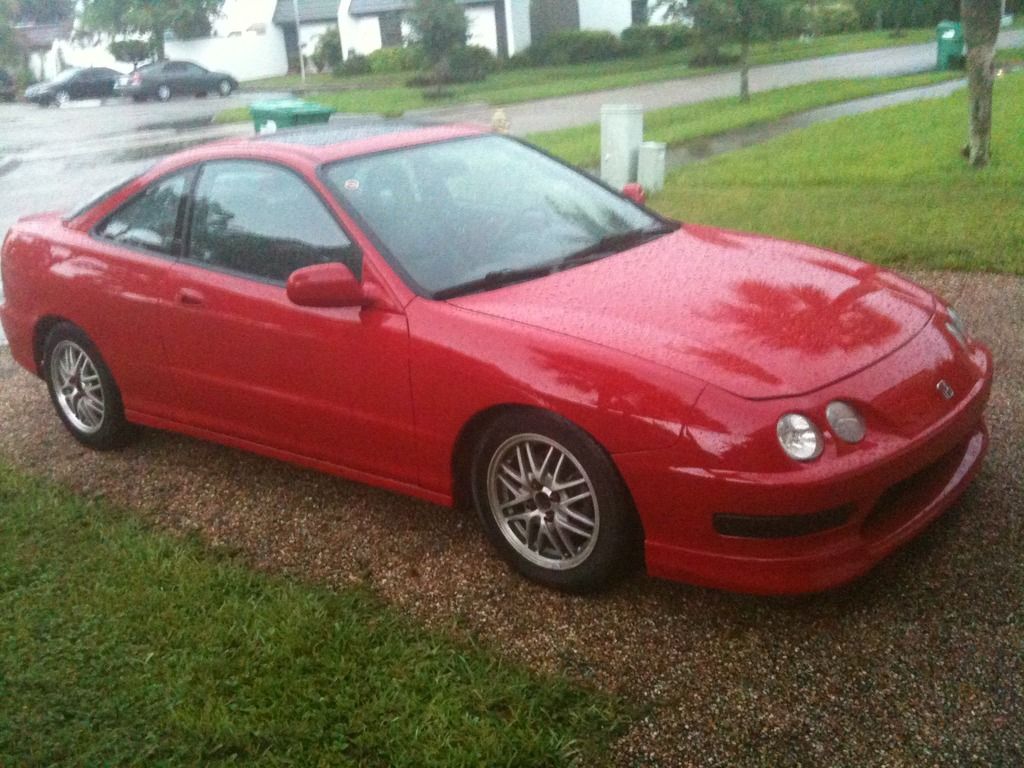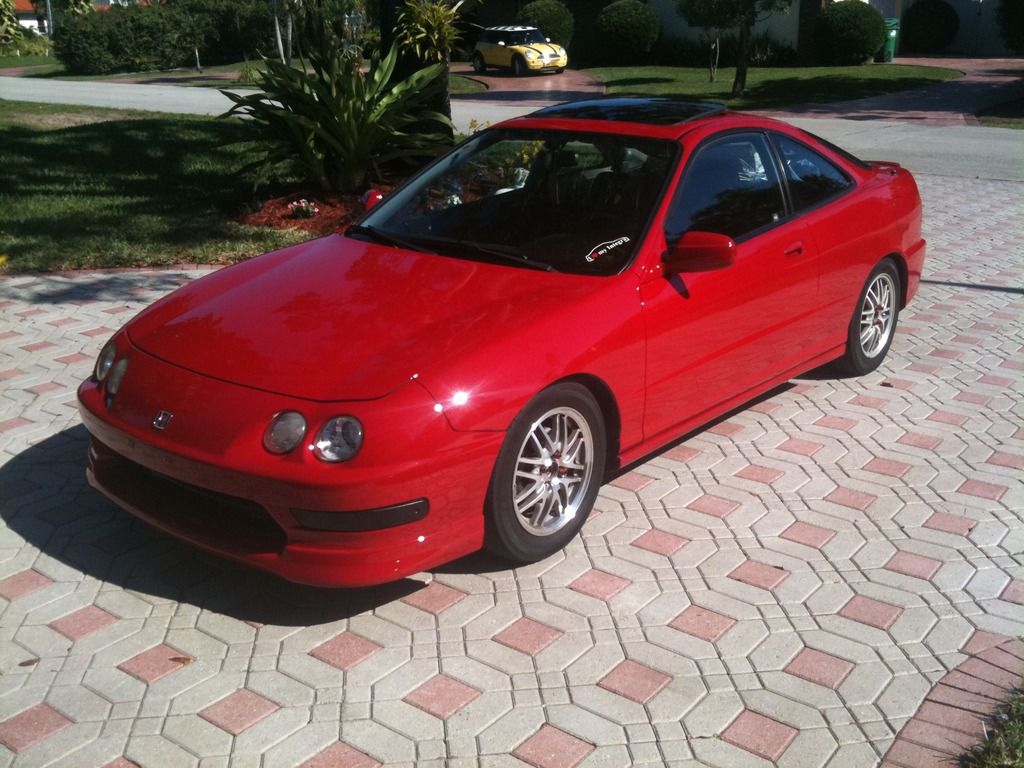 so I got myself a set of wheels 17in Gt3 which I traded for my LS webs(a crazy steal) and amber turning signals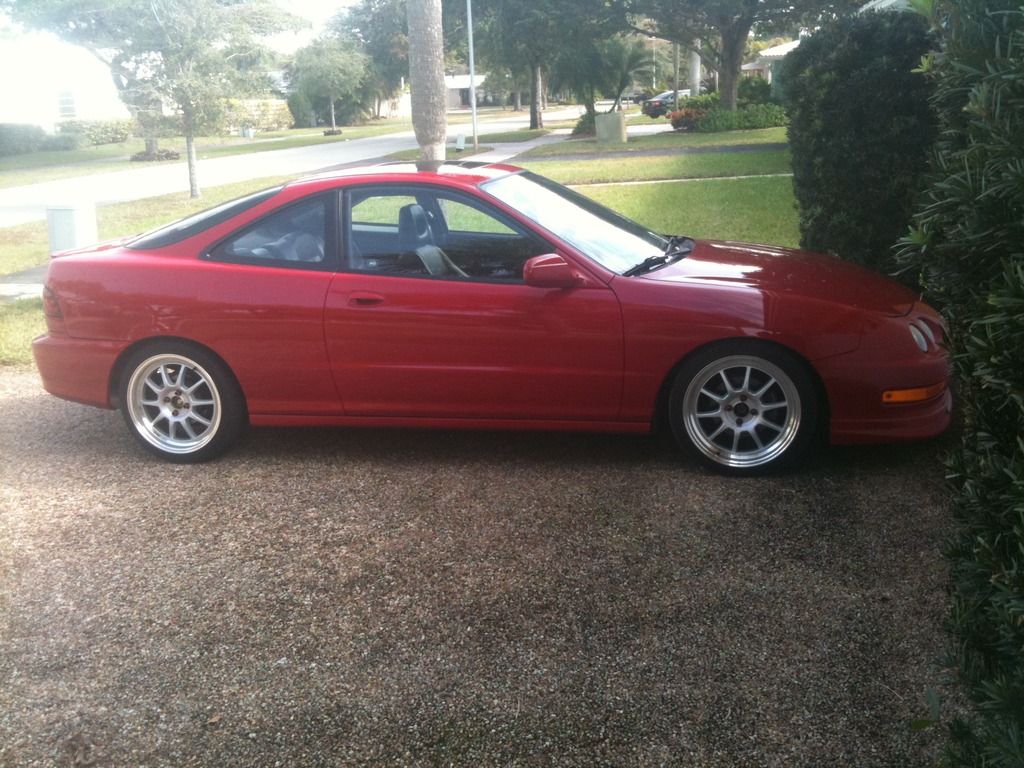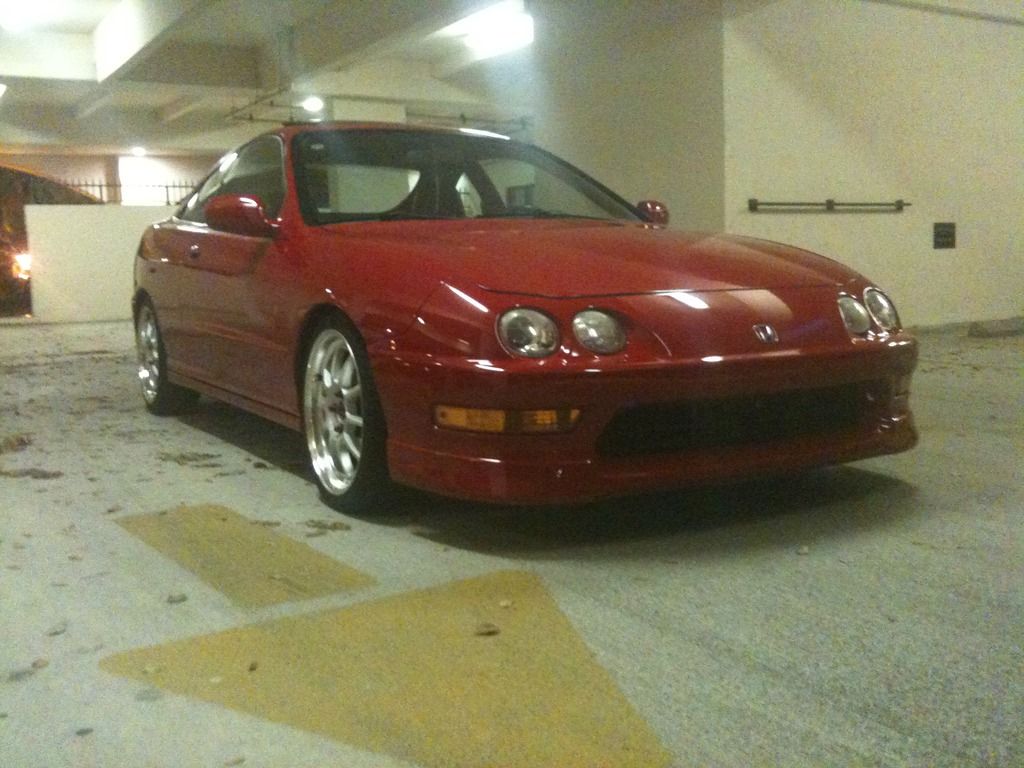 got sick of the honda badges, so i went badgeless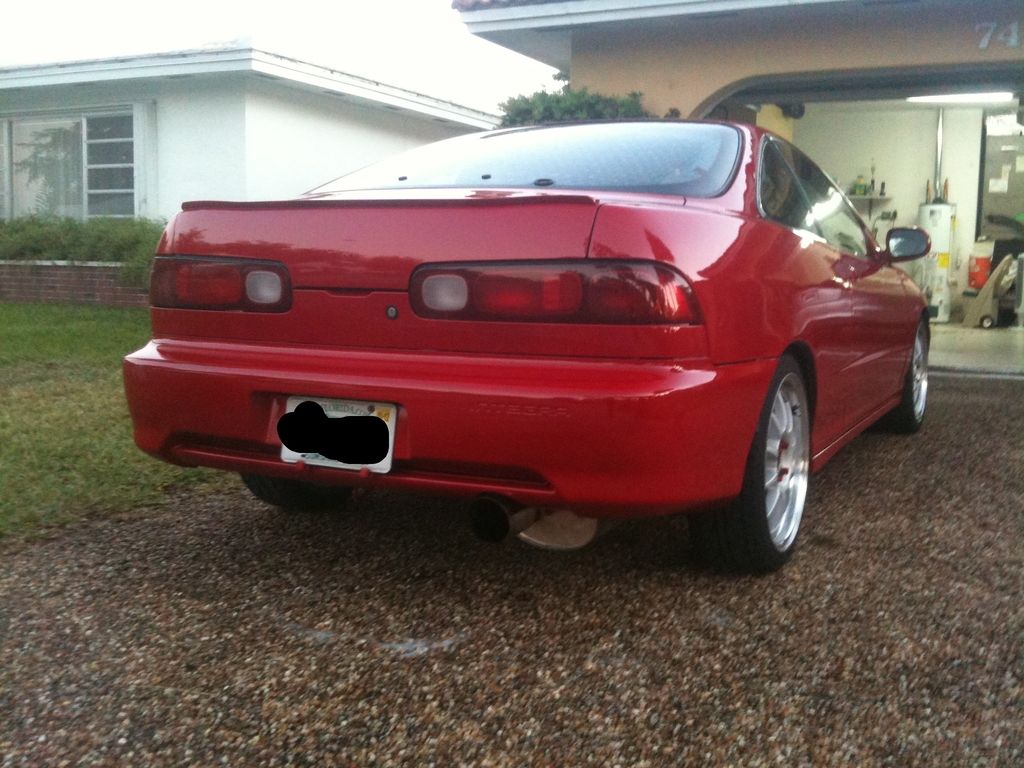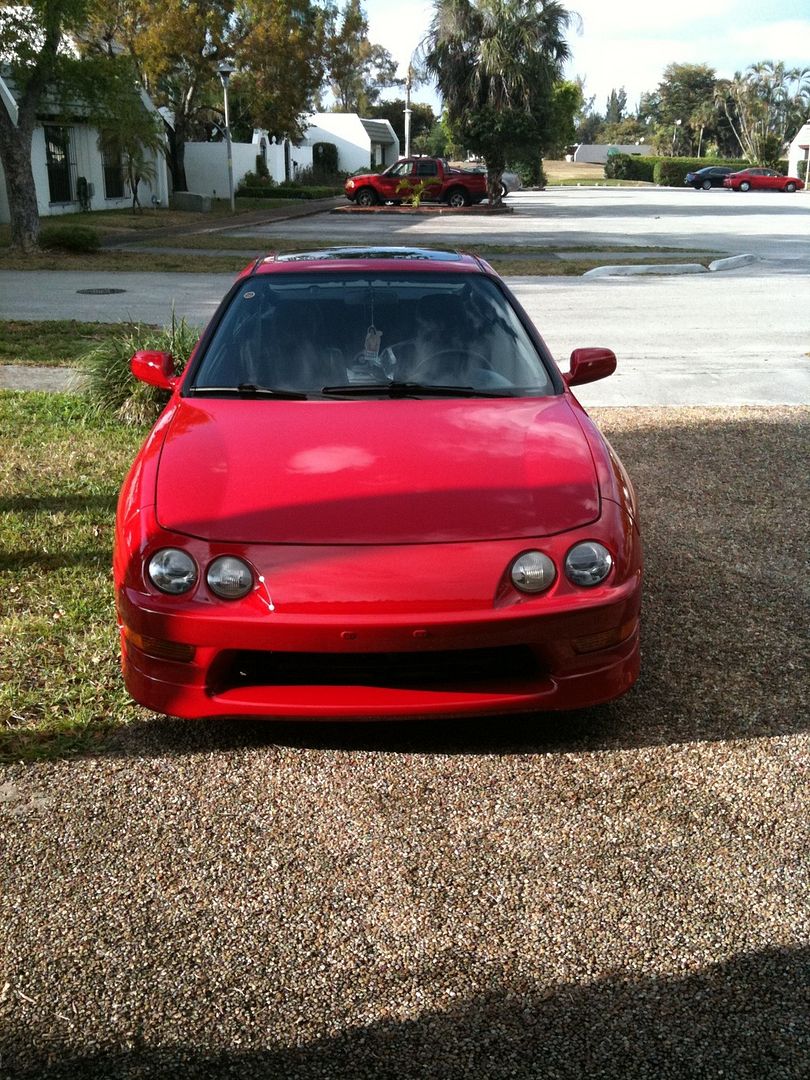 so a cop wrote me a ticket and basically stated i had to take my exhaust off to avoid the ticket and further fines:x which was fine since the exhaust was to loud for my taste
so i bought an oem exhaust and polished it, also got a set of mint acura badges!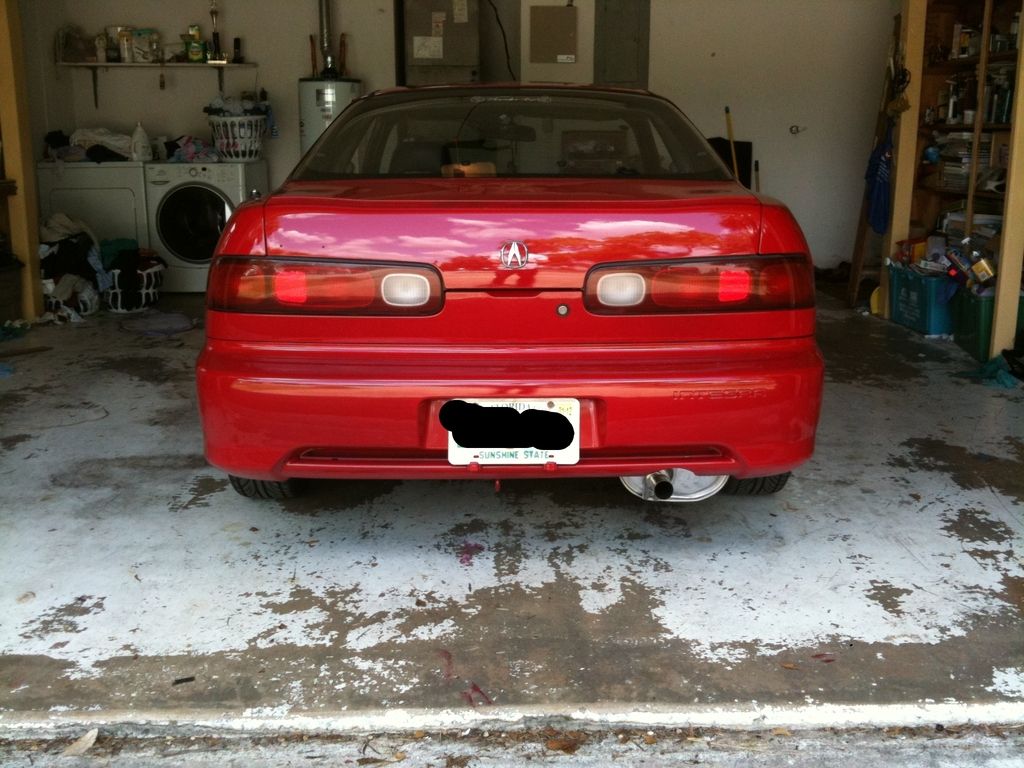 finally got a set of coilovers!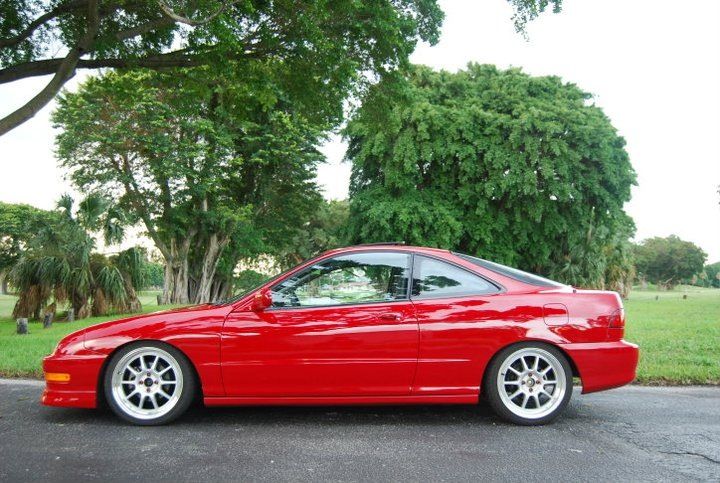 then i traded my wheels for a set of 16in black slips!
came across a set of BRAND new gold acura emblems!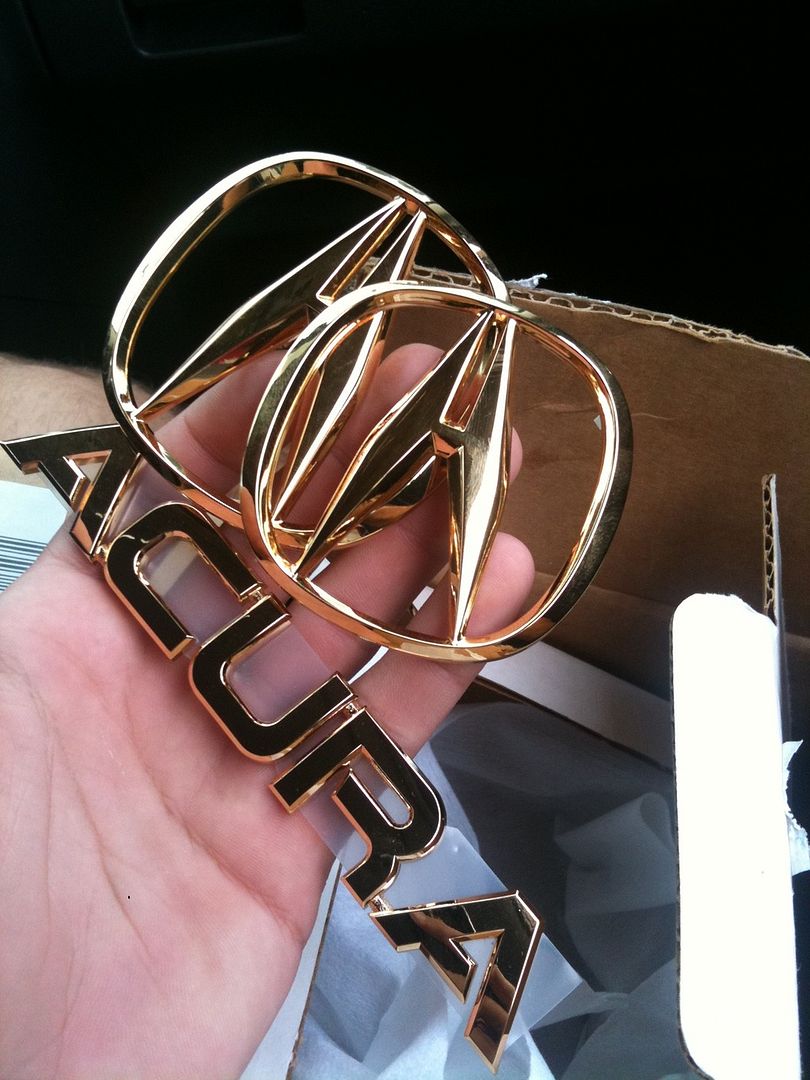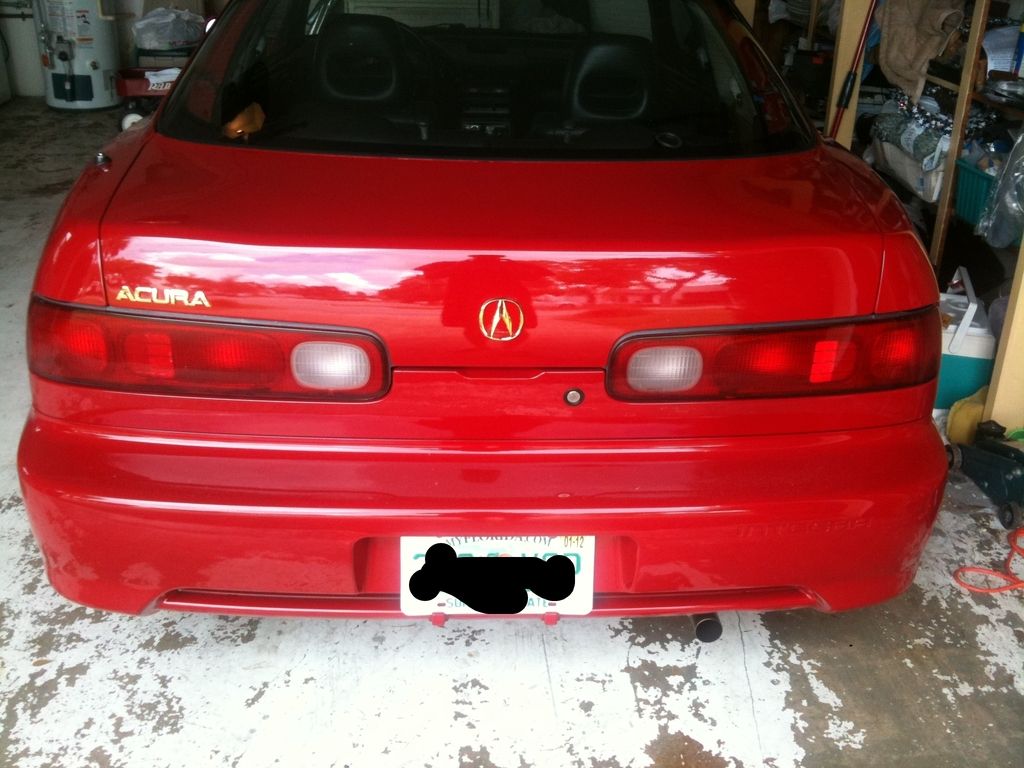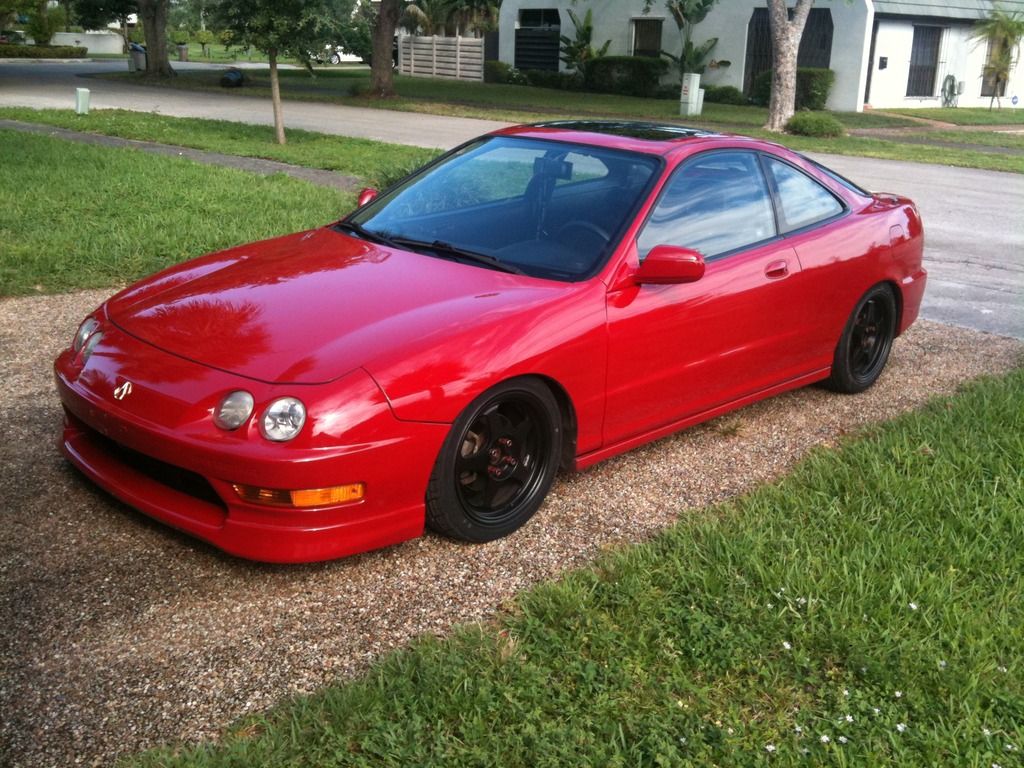 Had to buy matching lugs!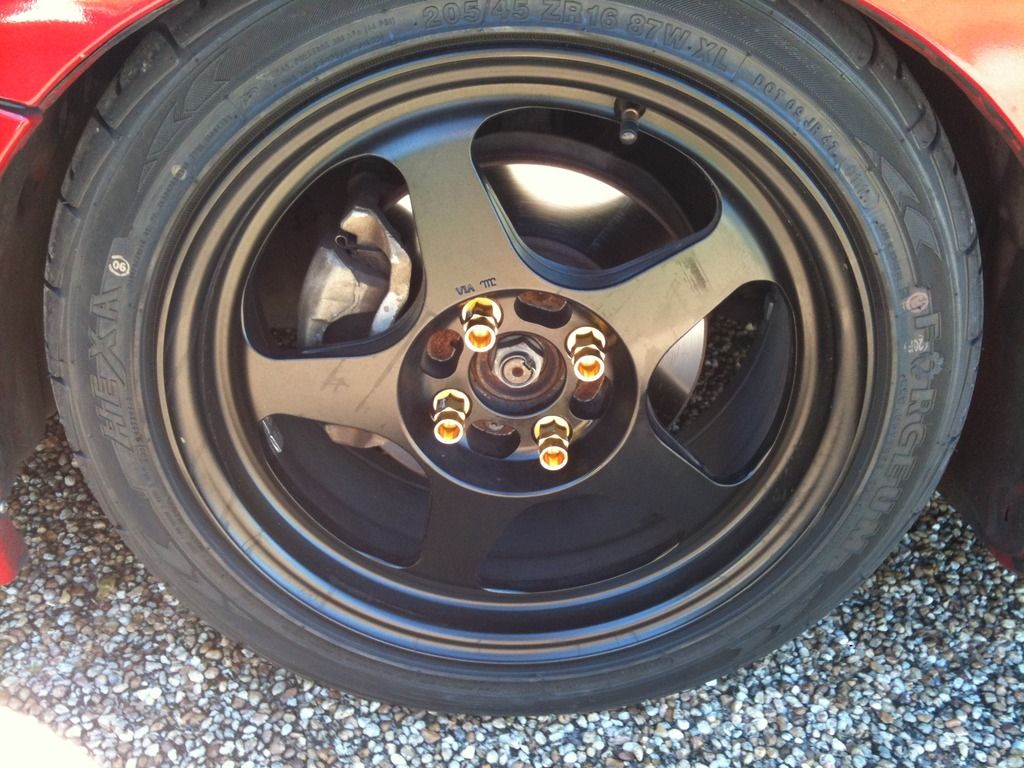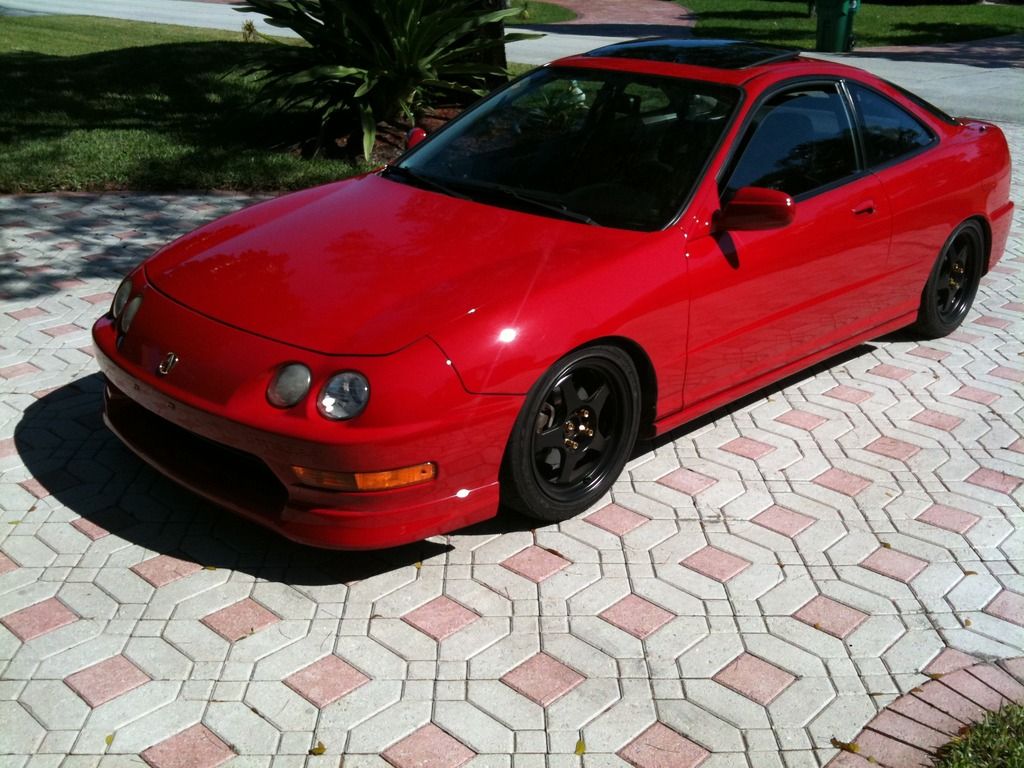 tired of the exhaust so i upgraded to an OEM itr catback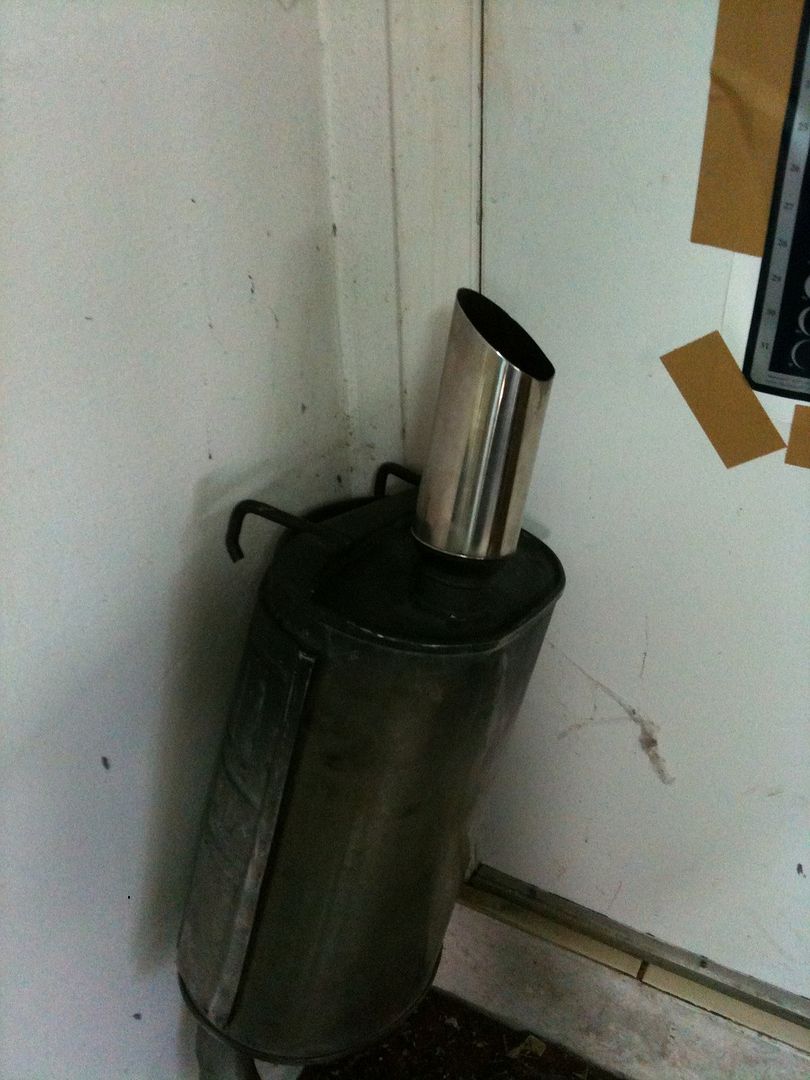 Picked up some UKDM tails for a steal $250!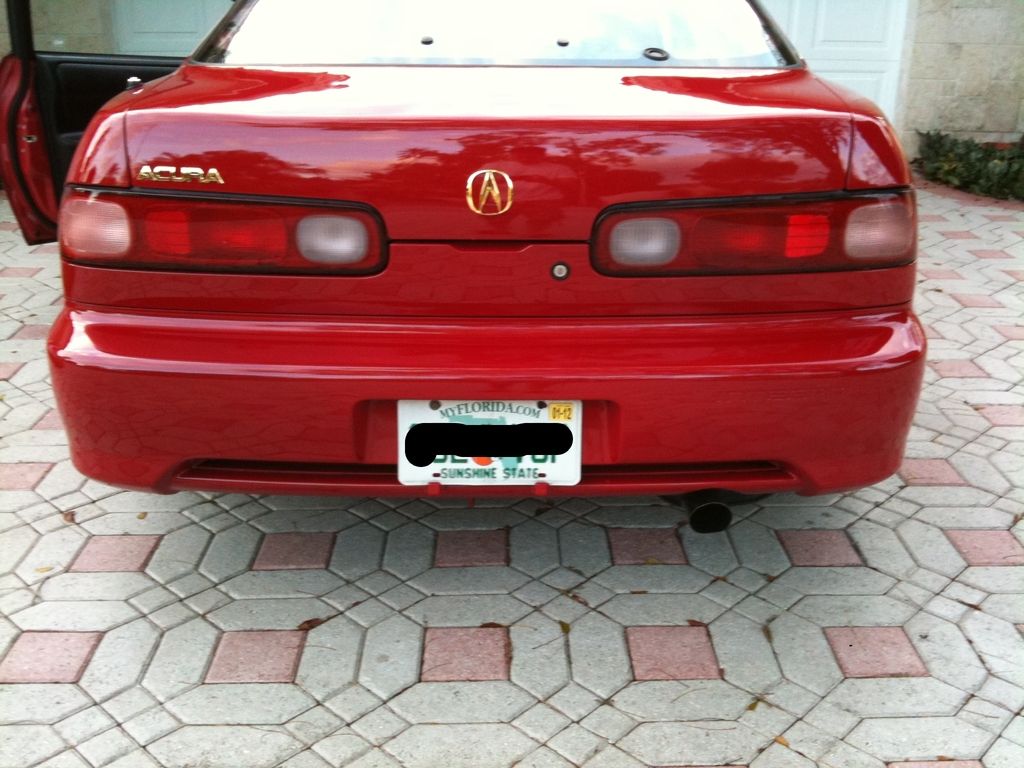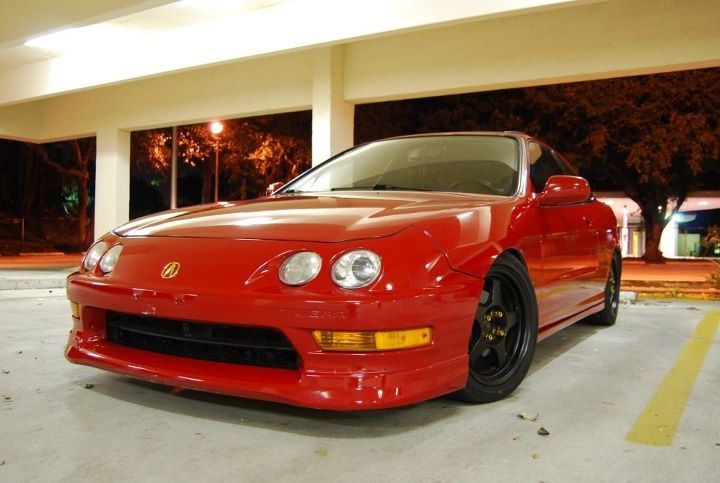 added an s2k antenna and picked up brand new 98-01 mudguards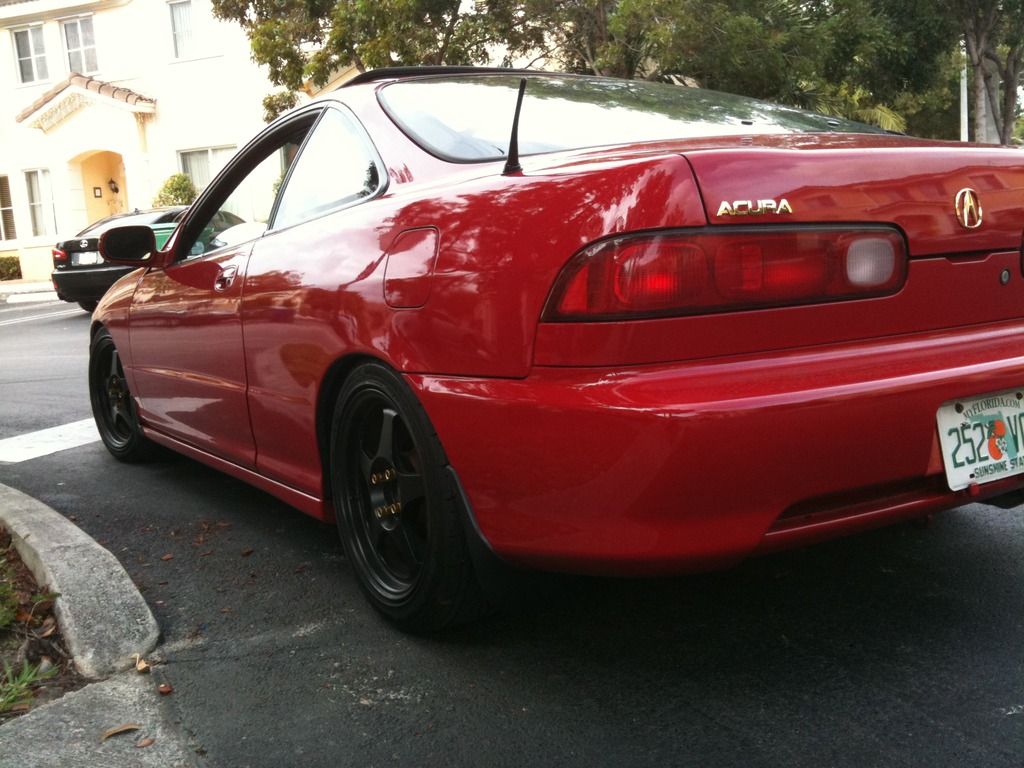 traded the slips for 16In gt3's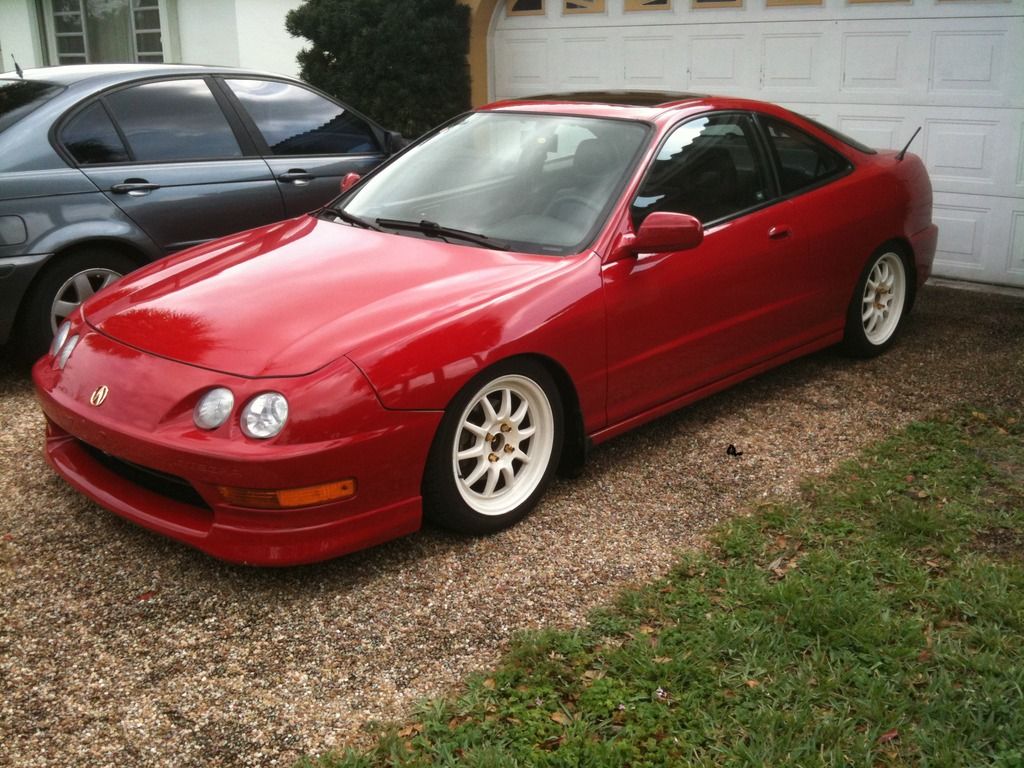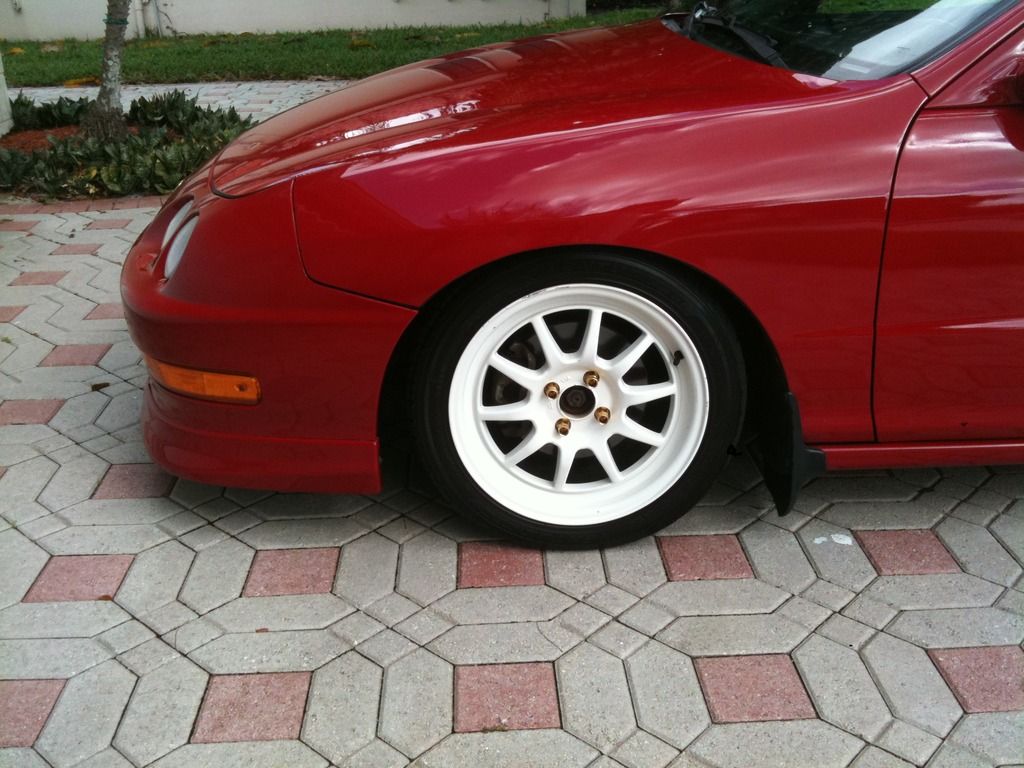 picked up some oem ukdm turn signals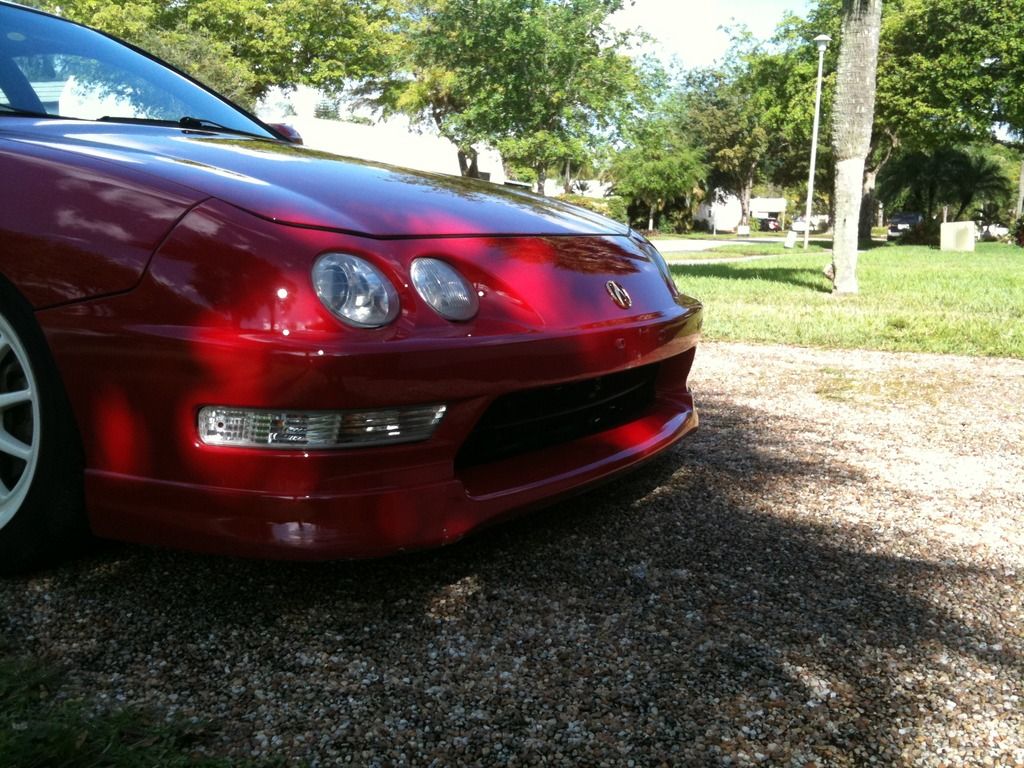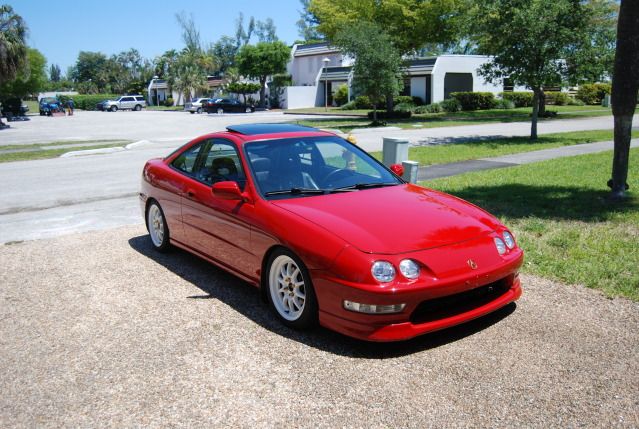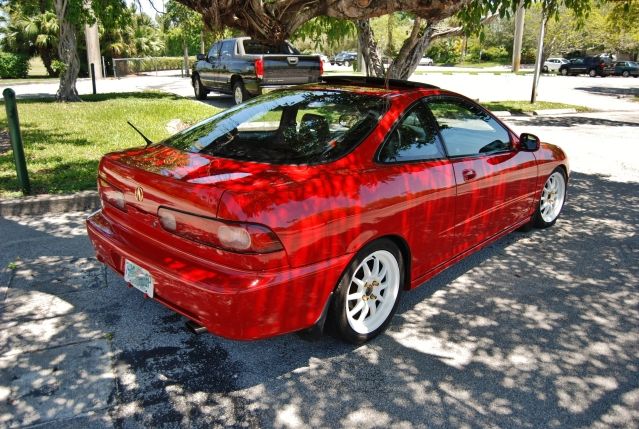 As of 8/7/15
currently rocking the all red tails ad amber turning signals. i like to switch it up here and there lol
reded out the reverse signal, ebay window visors, painted the rear bumper diffusor black and currently polishing the gt3's about to hit 140,xxx!!