Well it's been like forever and i still haven't finished this project. Things just keep on getting better and better. And plans keep on changing.
Summary: started out just wanted a ls/vtec jdm front integra. That went crazy later.
Engine setup:
S2000 F20C mounted to a '05 RSX transmission(pic will explain better) Also called F2K.
Engine specs:
InlinePro Aebs closed deck sleeve job.
inlinePro titanium dual valve springs and retainers(designed for 10k limiter)
InlinePro Fuel Rail
Injector dynamics 1000cc injectors.
AEM fuel regulator with walbro 255lhp fuel pump
CP Pistons 9.0 : 1 ratio
Brian Crower(BC) rods with arp rod bolts
ARP head Bolts
Crosworth Head Gasket
all gaskets/seals(valve seals, water pump seals, vtec seals, etc...), oil pump, water pumped, chains, tensioner, valve keepers are replaced with new OEM honda parts.
S2000 CR(no AC) pulley belt
ACL Race bearing on the mains and rods.
Engine tuck harness - made by me.
Clutch:
Competition Clutch Six Puck sprung clutch.
Flywheel:
InlinePro F2K adaptor Flywheel
Transmission:
Stock '05 RSX gearing.
Drive Shaft Shop level 2.9 475 whp axles in 36mm splines.
Limited Slip Differential:
Mfactory Helical LSD.
Turbo:
BallBearing Turbonetics T3/T04E in .63 AR with 57 trim compressor wheel.
Turbo Manifold:
Custom-using Stainless Steel tubes and Made by me. pipes are cut but hasn't been welded yet.
Bow Off Valve and Waste Gate:
Synapse BOV and Synapse 40mm waste gate
Intercooler and piping:
Garrret bar and plate rated for 400 hp
2.5 inch aluminum piping is done by me too.
Filter system:
3 inch stainless piping to a Vibrant 3->6 inch stack with an AEM dry flow 6 inch inlet with a 9 inch element.
Radiator:
Griffin 24.5 x 13 x 2.5 inches thick all aluminum racing radiator.
Exhaust System:
Custom done by me. Parts are here but not fab yet.
3 inch Stainless down pipe going to two vibrant 18 inch resonators(installed inline = 36 inch resonator) then to a ASPEC Titanium muffler. all piping is 3 inch.
Mugen Reservoir socks for brake and clutch reservoir.
Custom brake line tuck, wire tuck and fuel delivery system done by me.
Engine Controls:
AEM S2000 Series II EMS.
Hondata 4 bar map sensor
AEM wide bad sensor
2 x AEM serial data stream gauges to monitor all engine vitals.
Suspension:
PIC Selects 10k front 8K Back.
Buddy Club rear lower control arms
Buddy Club front lower extended ball joints
Blox rear endlinks
Skunk2 Pro+ front camber kit
Skunk2 Rear camber kit.
JDM ITR front 26mm sway bar
JDM ITR rear 23mm sway bar
JDM ITR 5 lug conversion with new Honda bearings
Skunk2 extended studs.
Project Kics R40(brown) extended lug nuts.
Hawk HPS+ pads front and rear.
Wilwood brake proportioning valve
DBA 4000 series rotors on all corners
16 x 7 SSR Type C +43 offset with 205/40/16 Falken RT-615K
17 x 9 Advan RGII +45 with Dunlop ZII 255/40/17 tires
Exterior:
Car painted New Formula Red(NFR) inside and out.
Authentic Mugen front bumper
HID OEM JDM headlights.
Seibon Carbon Fiber Hood.
JDM 36mm 5 lug conversion.
Honda CRV antenna for the roof.
deleted original antenna at stock position.
deleted side moldings.
Carbon Fiber gurney flap for Type R wing.
Spoon wind shield wipers
UKDM integer tail lights - the ones with a pink turn signal
UKDM rear fog lightci
Official Honda Racing Stickers - from Honda Performance Development(HPD)
Home made rear diffuser-in prototyping phase
Interior:
s2000 gauge cluster
passenger air bad delete
clock delete
sound deadening removed
2 x Recaro Profi seats
private label manufacuring seat rails(didn't fit and had to be modified)
Mugen rear mirror cover.
Spoon rear view mirror.
Radio? I have a Carbon Fiber block off plate.
Lastest Mugen Shift knob with red line around it.
EDM Civic Type R shifter boot.
New Type Rx pedals.
Sparco 215 steering wheel.
Works Bell quick release and steering wheel adaptor.
Crow Racing 4 point harness for driver and passenger.
New Carpet
Arm rest delete center console
2 x Recaro Profi seats.
The engine:
currently how it sits in the garage.
older pics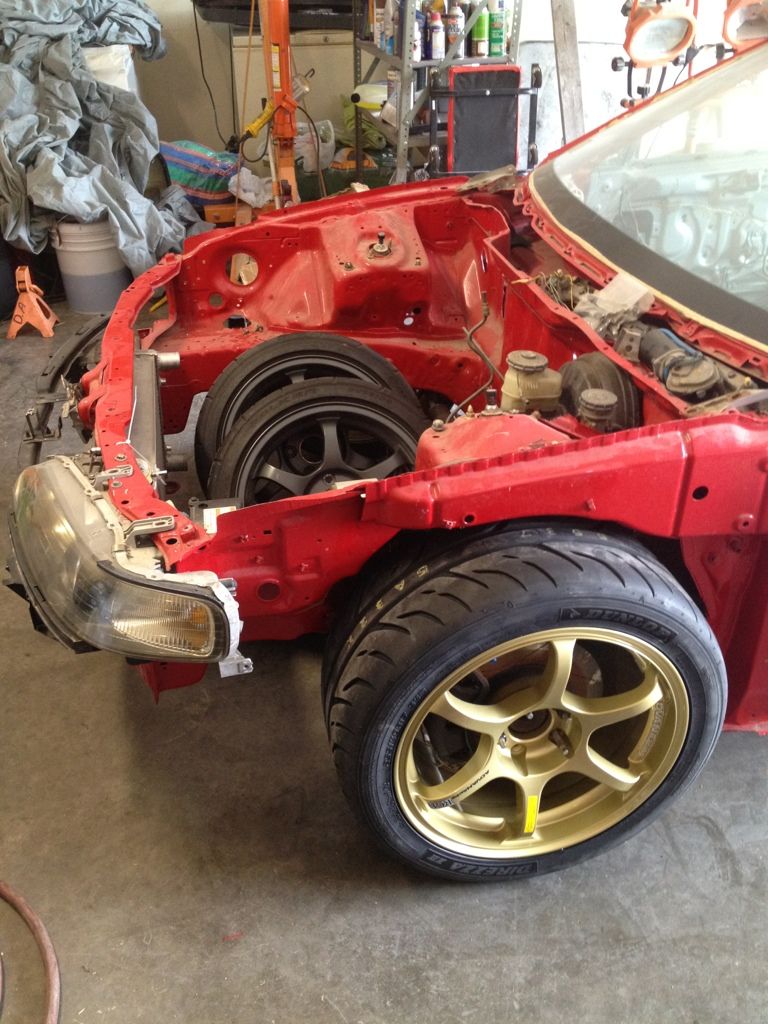 the interior shot.
The engine shots.
my tucked engine bay.
turbo and waste-gate
On the front corners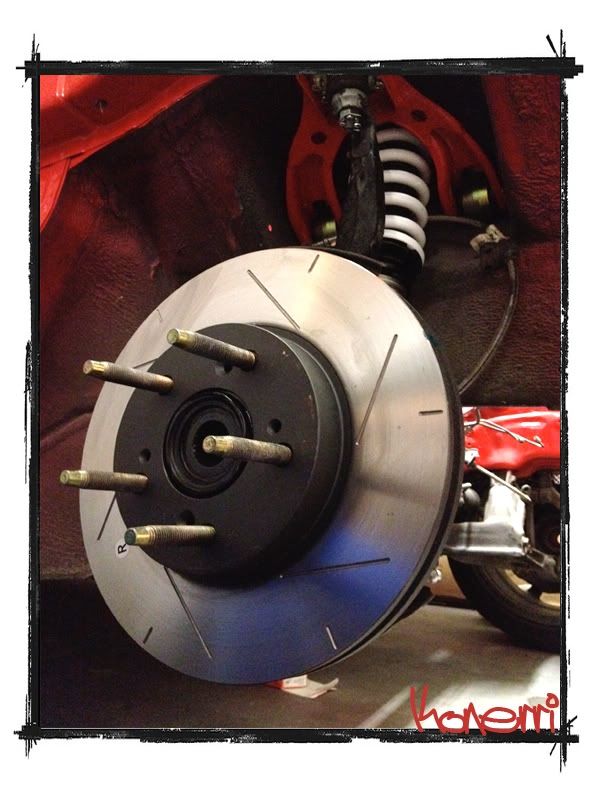 Transmission Rebuilt by me with a new LSD installed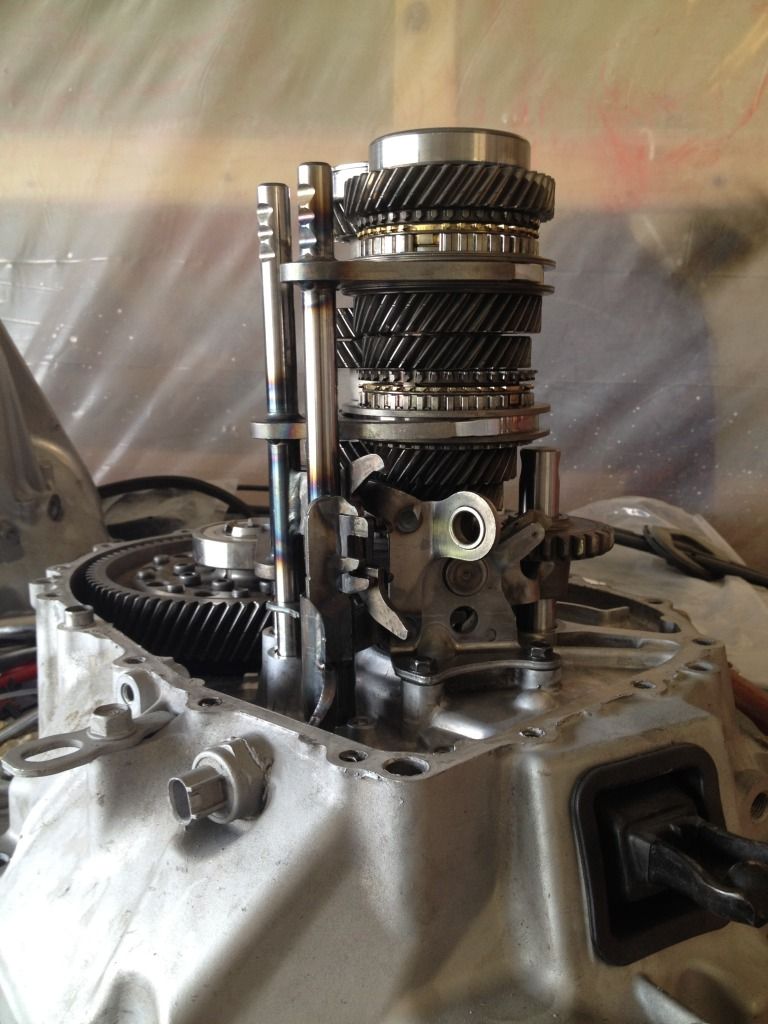 The shifter of choice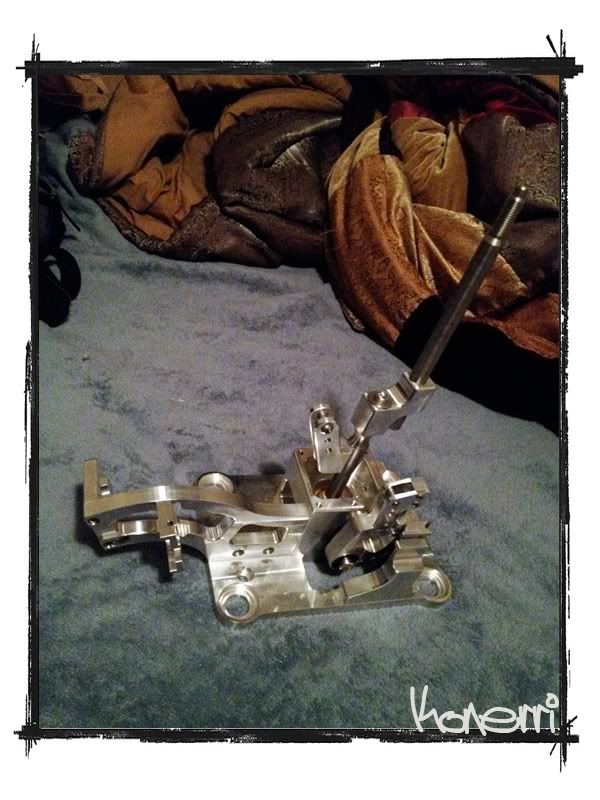 And the goofball behind the build.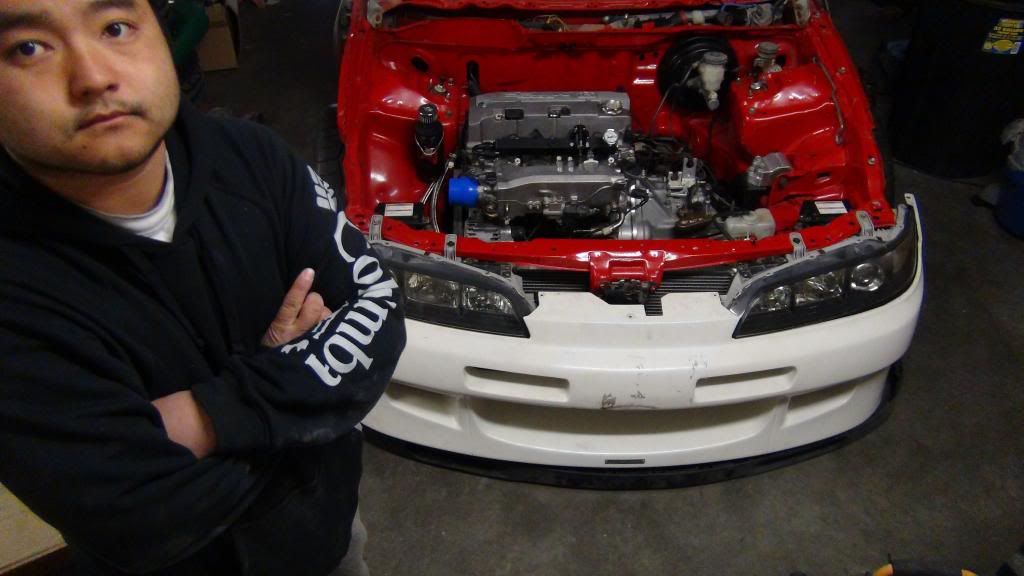 OLD inspirational pictures;
The Build Videos:
[YOUTUBE="Project RED Part 1"]DkaiC-EcjDc[/YOUTUBE]
[YOUTUBE="Vlog #000"]gYa4ITn5KgM[/YOUTUBE]
[YOUTUBE="Project RED: Vlog #002 - Adavan wheels and tire talk"]50YdTP1iI6U[/YOUTUBE]
[YOUTUBE="wheel and tires problems"]VCrWA2sJjPg[/YOUTUBE]
[YOUTUBE="F2K Swap"]czHi6pYLjDE[/YOUTUBE]
[YOUTUBE="All cleaned up"]2zzXF8Rqagg[/YOUTUBE]
[YOUTUBE="Pedals and Dash are in"]-eZpxGdZ4Ts[/YOUTUBE]
[YOUTUBE="My Integra Running on Nurburgring"]-QjkYMvWxRA[/YOUTUBE]
[YOUTUBE="255's Make it FIT"]zEJ5FfDHg7g[/YOUTUBE]
Last edited: