LOOKs LIKE THIS IS GOING TO BE MORE OF AN INTENSE TEAR DOWN AND REBUILD OF THE ENTIRE CAR!!! WHAT STARTED OUT AS MINOR UPGRADEs... LEAD UP TO A MILD AND MORE AGGRESSIVE PROJECT. MORE UPDATED PICS ON LAST PAGE :thumbup:
​
[[

UPDATED

: 1.26.13 ]]
So... i decide to under go some serious projects with the SilverDB8... and thought i might as well make a build up for future Cub-Integra members and maybe more user activity
.... but any rate lets start off with how it all started... and like i said... lots of pictures cause i'm a whore :lol:... but here it goes... 1 of the many stages it went through... so more pics and less talking :thumbs up
[ Driver ] -
Khoa

[ Purchased ] -
August '05

[ Chasis ] -
1994 Integra 4 Door GS-R || DB8
Clean Title

[ Color ] -
2003 BMW Silver Metalic w/ Sunset Russet Effect + Blue Pearls [ thinking of changing ]
NEXT COLOR: OEM Laguna Blue Pearl
2005
-- 16" Rotas C8's - Wings West RS Lip Kit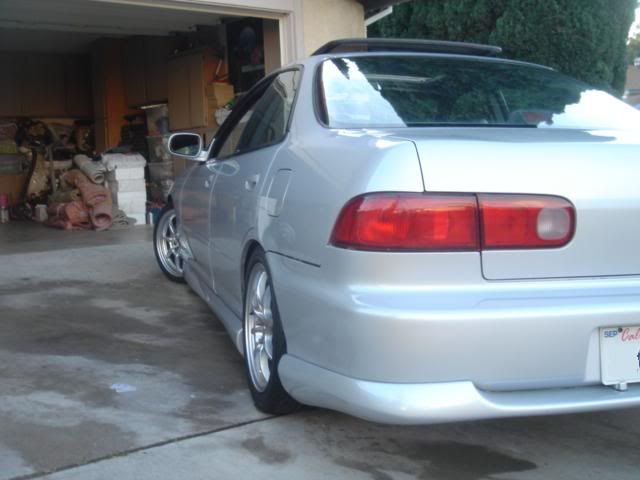 2006
-- 15" Rota Auto X's - OEM ITR Lip + OEM Skirts- Benen Tow Hooks - Carbon Fiber Hood - RS*R Ex Mag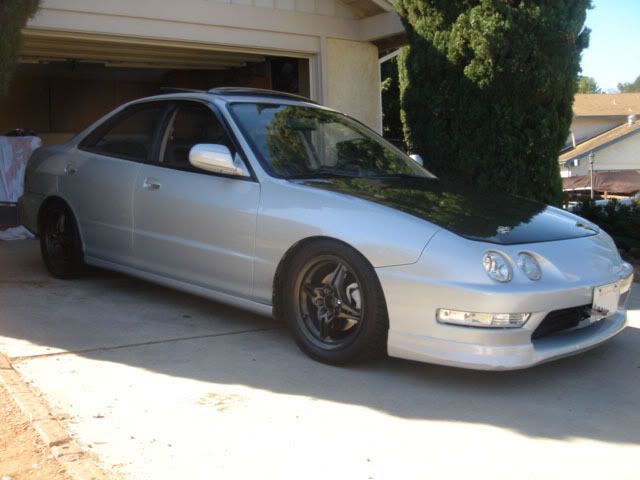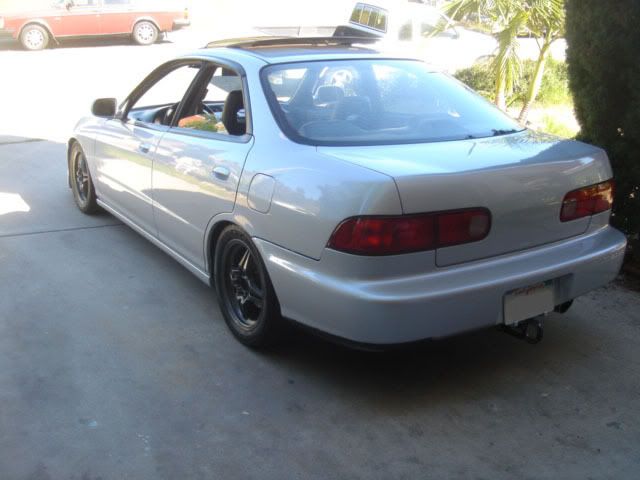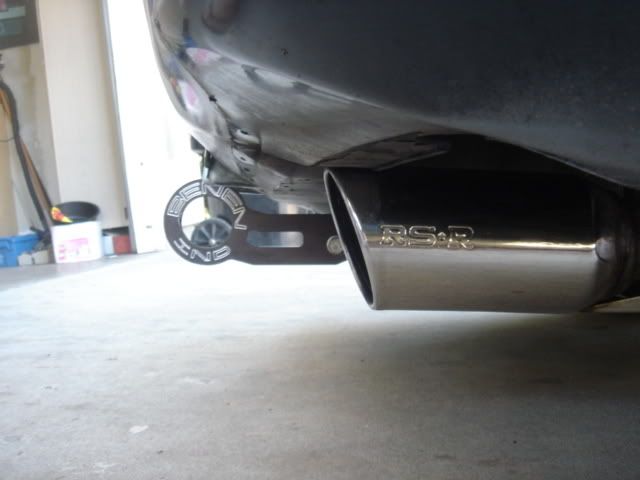 2007
-- PROJECT MODE... the beginning of the accord front end and the ghettoness
14" Steelies... and mostly stock lookin... lol i uninstalled most of my parts.
07' - 2008
-- Jspec Mode... finally got the front end on. DIY s0n!!!
2009-2010
- then i had a spun bearing... time to rebuild the block.
2011
- back on the road again!!! STILL... looking ghetto, lol
2012
- back under the knife... this time... GOING BIG!!!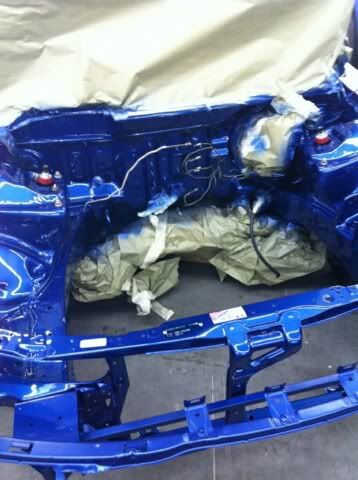 2013
- different heart, different suspension, different year. time to touch the track!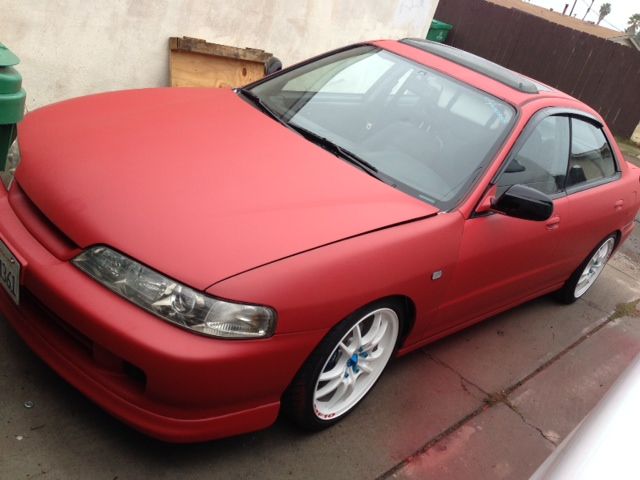 That was the quick run down of what happened to the car so far. It started out with mostly cosmetic changes... from wheels to exterior panels. After some time, as you grow, so does your car. It was nice looking pretty, but its time to get down and dirty!... with a little swag
really get into the car and start smashing on the roads / tracks. so
2012
is going to be a huge... not only the old but new facelift, but basically a feeling like brand new car to drive. I really tried to stay close to the daily driven aspect / weekend warrior without going overboard on the track / race specs. so as you can see, there were be 2 modes, DAILY and RACE to keep it simple, however there will be times where it will be in race mode as a daily... [ cause im a f***ing hard parker like that! 8) ]. so as of right now... i'd say the car is 80% complete, not including the motor or paint job. so its a close yet far road to willow springs track way.
DAILY SPECs

[ Power Unit / Drive Train ] -

STOCK

[ Exterior ] - []

OEM JDM Type R Metal Front End

[]

OEM JDM Black Chrome Headlights

[]

OEM EDM Rear Fog Light

[]

OEM S2000 HID Retro Fit

[]

OEM Window Visors

[]

OEM Sunroof Visor

[]

OEM 98-01 Tail Lights

[]

OEM 98-01 Rear Bumper

[]

OEM 98-01 Mud Guards

[]

OEM 97-01 Side Mirrors

[]

OEM JDM Type R Muffler

[]

OEM Rear Door Handles in the Front

[]

Shaved Door Moldings

[]

Shaved Antena

[]

Shaved Rear Trunk Key Hole

[]

Shaved Emblems

[]

J's Racing Air Duct [ Replica ]

[]

Azect Grill

[]

Mugen Aero Wing v.2

[ Interior ] - [ Suspension / Chasis Bracing ] - [ Braking ] - [ Electronics ] -
The Dyno: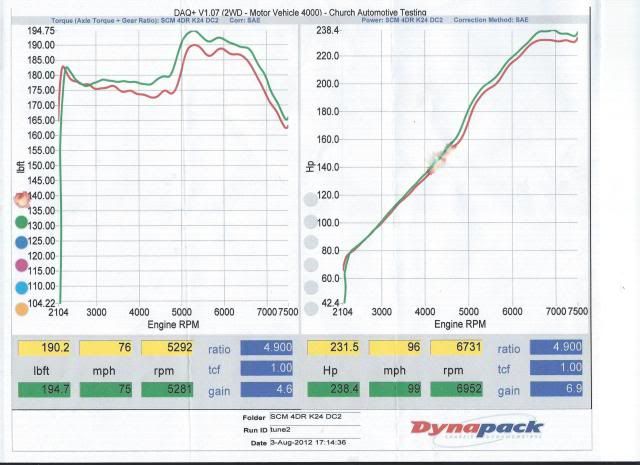 Attack Mode
[ Power Unit / Drivetrain ] -

[ Exterior ] -
[] Carbon Fiber Hood [ Painted Flat Black ] + Hood Prop
[] Sparco Hood Pins
[] OEM 94 Rear Bumper w/ Diffuser
[]

[ Interior ] -
[] AutoPower Diagonal Roll Bar Attachment
[] 350mm Momo Monte Carlo
[] Takata 4 PT Cam-Lock Harness

[ Suspension / Wheels ] -
[] Desmond RegaMaster - 16x8 + 35 - 215/45/16

[ Electronics ] -
-=TO DO/PROJECT LIST=-
* Shave Front License Plate Holder
* Fabraicate + Install Integra Cluster Bezel to AP1 S2000 Cluster
* Paint Some Interior Pieces Black

-= INSTALL/PARTs LIST =-
* Install Carbing 3pt Strut [ V.1 ]
* Install OEM Window Visors
* Install OEM Sunroof Visor
* Install OEM Mud Guards
* Install OEM DC5 Dead Pedal

-= COMPLETED =-
* Installed / Converted to Jspec Front End [ DIY Super Cost Effective ]
* Installed / Converted to 97-01 Brake Booster & Master Cylinder
* Installed Type Rx Pedals [ DIY Super Cost Effective ]
* Installed CF Hood w/ 1" Nylon Spacers [ Used For Off-Roading ]
* Installed DIY Painted Valve Cover + OEM GS-R Front Upper Strut Bar
* Installed 98 Acura Integra 4dr Rear Bumper
* Installed Comptech Icebox / Arm / Filter
* Installed Comptech Rear Sway Kit [ Version 2 ]
* Installed Function7 Rear LCAs
* Installed Skunk2 Front UCAs
* Installed Skunk2 Rear UCAs
* Installed Skunk2 Pro-C Coilovers
* Installed Skunk2 Cam Seal
* Installed Skunk2 Intake Manifold [ Pro Series ]
* Installed Autopower 6-Point Roll Bar
* Installed Em Racing Tri-Trunk Setup [ 3 bars ]
* Installed Recaro Seat
* Installed Fal Dual Slim Fans

-= SHOPPING LIST / WTB / WISH LIST =-
* OEM Paint Job
* OEM Sedan Door Skins [ Track Use ]
* OMNI Front Lower Control Arm
* Full Race / Avid Tracion Bar
* Comptech Front Upper Strut Bar
* J's Racing Engine Damper






-= PARTED OUT / SOLD =-
DC 4-1 Ceramic Header - DC 4-1 Stainless Steel Header - Tokico HP Shocks- H&R Sport Springs - Skunk2 Lower Rear Tie Bar - Skunk2 Dual Bend Shifter - Skunk2 Tuner Series Front Camber Kit - Wings West RS Kit - OEM 94 Complete Front End - OEM 94 Rear End - OEM 94 Tan Interior - OEM 99 Front End - OEM 99 ITR Lip - OEM Style USDM Carbon Fiber Hood w/ Sparco Pins - 16" Rota C8 - 15" Rota Auto X - 15" Volk Ce28n - OEM GSR Baldes - Koyo Racing Aluminum Radiator - RS*R EX-Mag Axleback - Skunk2 Stage II Camshafts [ Tuner Series ] - Wilwood 12.19" Brake Kit + SS Brake Lines - OEM S2000 AP1 HID Retro-Fit - Carbon Fiber Azect Grill [ Replica ] - Sparco 3" 5pt Harness - Benen Tow Hook - Lots of s***​
- Skunk2 Dual Valve Springs & Titanium Retainers - * J's Racing Air Duct [ Replica ] -
Last edited: